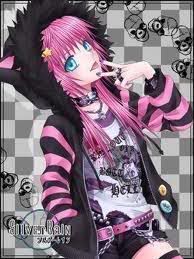 Hi, my name is
Anna silverain
I'm only
16
and I'm a
second year student.
I'm a
human ,But can control fire .
from
New-York.
I'm related to
my big brother .
A lot of people say I'm
a happy and kind person sometimes i can be sad and when i get mad i cant control it.
But thats because
I am very nice to my friends but once i had a fight and i got mad and i couldnt control it but i won .My parents were killed by someone and i only have my brother he took care of me and he tought me how to control fire but i want to take care of myself because that i come to here.
.
I hope that my past life doesn't stop you from wanting to be my friend though.