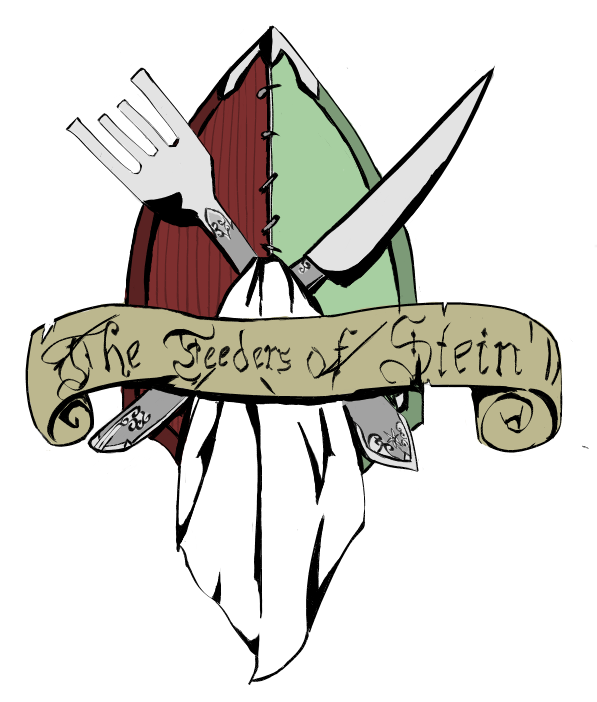 Who We Are:

tabtabtab

We are the dedicated fan-base (literally) of our stitched up NPC. We are the force that was responsible for Stein's placement in the finals of Piehard. We are the family of Gaians who have banded together to support our common cause. We are the ones who have given Stein his time in the spotlight. We are the ones who have rewarded Stein for his hard work by shoving OVER 9000 pies down his throat. We are the ones who helped him get his bronze medal!
We are The Feeders of Stein!

The History of FOS:

tabtabtab


Our organization was founded on the 7th of July in the year of 2011 by a thought of The Red-Tailed Hawk during Pie Hard. Its original purpose was to be a gathering place for Stein fans, a safe and peaceful haven where they could gather and support Stein. It was a simple organization, starting off with its first member - Goddess Oblivion, and adding a few people here and there. And surely enough, Stein began his rise to fame and glory. Nearly two weeks later, The Feeders of Stein grew into a powerful fan-force that proved itself capable of supporting Stein to no end and as The Feeders of Stein, we achieved the first part of our goal by successfully pushing Stein into the finals!
Then -after a few months of waiting, and two weeks of ruthless cheering, booing, and throwing pies- The Feeders of Stein helped to rocket Stein into the spotlight by helping to secure his place in 3rd place!

February 29, 2012
After years in the shadows, after months of being neglected by the majority of the Gaian populous, after the months of relentless support and our appearances around the events of Gaia since Pie Hard, Stein has emerged. As of today, He now owns CrosStitch- a new shop dedicated to showing off the designs of Gaians like you and me. After years of being neglected, Stein has finally been acknowledged and welcomed into the world of Mainstream NPCdom!!!

April 30th, 2013
The Feeders of Stein, having accomplished all that we set out to do, has closed its doors. When they will reopen, no one is sure. But there is a small engraving left above the well worn and polished door knobs.
"We Will Always Be Ready. We Will Return.
For Stein."


Our Goals as The Feeders of Stein:

tabtabtab


Our goals here at The Feeders of Stein once consisted of a few main points.


Quote:


1. To educate the Gaian populous of the "new" NPC Stein.
3. To serve as a support system for Stein fans and Stein himself.
4. To now remain a safe haven for Stein supporters alike, and be a solid base and place for our members to rejoice, relax, have fun, and be ready to mobilize to help one another, and to help Stein when the time comes.
5. To pay the monthly insurance and rent bills for Stein's new store!!




But we accomplished them all. Now the guild remains as a safe haven for the memories of our members, and it will remain as such until the Feeders of Stein are needed again.


How to Join:

tabtabtab


You try to submit your application, but you find that all mail slots have been sealed shut...... or have they?



Donation Notice:

tabtabtab


Please refrain from donating to the guild.