HOW TO JOIN:


This
part is so easy! Just fill out this information form:

Username:
Favorite Character:
Are you going to try to be active?:
If you don't use this form, your request will be declined.

♥
WELCOME
♥

Roleplaying&& Discussion Guild about Vampire Knight.
INFORMATION:


This
is a fan based guild for Vampire Knight.
It is a manga about vampires by Matsuri Hino. (Who also does MeruPeri!)
It's based on a cross academy which is attended by two groups of students;
the day class and the night class.
Yuki Cross and Zero Kiryu are the Guardians of the school,
there to protect the Day Class from the Academy's dark secret:
The Night Class is full of vampires!

FEATURED IN:


This
manga is featured in the magazines;
Shojo Beat and Lala.
♥

---


RULES:


1)
Please, please, please, at least be semi-literate. I cannot say this enough. Almost every request form is an eyesore.
I am not accepting you if I can't understand/read your form.
2)
Be considerate of other users. It's what we call RESPECT.
3)
Follow Gaia's T.O.S. (It's a given.)
4)
Please be active. You must post atleast

once

.
WHAT WE'VE GOT:


1)
A mass media post. (Cosplay, fanart, picture post, icons, ect.)
2)
Fanfiction.
3)
RolePlay.
4)
Discussion about the manga.

5)
Character Shrines.
6)
Other vampire related/unrelated anime/manga/book/movie discussion.
7)
Personal discussion for members to get to know one another/talk about their day/their problems.



LINKS / SISTER GUILDS: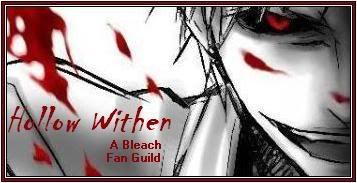 One
of our awesome Vice Captain's guild! ;D