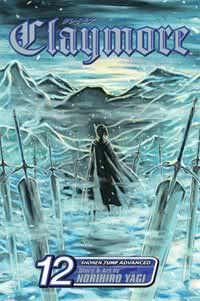 In a world where humans coexist with sentient monsters called Yoma that feed on human innards, an organization has created an order of half-human, half-yoma warriors to protect humans from the yoma, for a large fee. The people of this world have dubbed these warriors "Claymores" based on their swords. They are also referred to as "Silver Eyed Witches", based on their appearance and seemingly cold nature toward others. Each Claymore has a rank number which is based on their strength and ability.
We learn by our blade and staying alive. We learn by the small tidbits of information we can gather with our powers. We learn about our enemies and our allies.
This guild is about every member becoming a claymore, and in some cases awakened ones. Run at the top are the members who know a lot about the series as they will be The Organization and it's members. There are however in this world two islands instead of one. One island being that which is known from the series. The second is a little bigger but on this second island all the claymores are male instead of female. The organizations members on island two are all female. All the characters within the series are forbidden. You cannot use them neither do they exist. We are here to write our own stories.
Joining is simple. All I would like to know is have you seen the anime and or read the manga. If you have great. If you haven't that's just fine too.