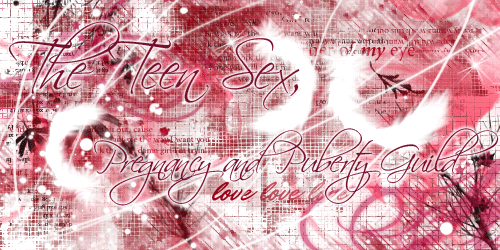 ~*~

HAPPY

7th

ANNIVERSARY TO US!! Here we are, over

48,000 posts and 4,000+ members

later!

Thank you to everyone who has joined, those who've donated, and everyone who has helped make the guild a success during the past 7 years!

~*~

** Follow the guild on Twitter, Youtube, and on Tumblr! **

Please feel free to share the links with your friends and fellow Gaians - we have a small following now, but with your help we can expand our audience and help reach more people than ever!

cool

~*~

Request to Join Application

When applying to join, please include the answers to the following questions





[My apologies to those who gave me their name when applying previously; I decided I don't need this information. I'm sorry!]



Age

(just for reference; also to make sure no one underage is joining.)


Why you want to join

(You don't have to tell me every little thing, but the more detail the better [example "I'd like to learn more about sex education because they don't teach us enough in school" or "I'd like to get more information because I'm thinking of having sex with my boyfriend" instead of just "I want to learn."] )


Saying something like "Can I join?" or "I want to join" will probably result in not being accepted into the guild. Having a blank request reason will result in your application/request being rejected, too. Wanting to join so you "can help people" is NOT an acceptable reason to join unless you can have personal experience with certain topics (ex abortion, teen pregnancy, alcohol or drug abuse, etc). This is to stop the spread of misinformation.

Please note: If you're wanting to post and help people, please post in other people's threads - do not make your own "PM me for advice"-style threads, because those aren't allowed here.

**If you cannot type properly, or if you cannot use proper grammar, punctuation and English, then please do not bother applying. People who talk in netspeak or just have poor typing skills will not be accepted into the guild. I hate having to translate people's posts.**



ALSO NOTE:

If you don't tell me your age, and you just give a reason why you want to join, but it contains poor/incorrect spelling and grammar, I may reject your application anyways. Please type properly or don't apply - I want literate people in the guild who can talk clearly and articulate themselves. If you can't do that, then perhaps this isn't the guild for you. I get tired of PM'ing every person who gives a reason but can't be bothered to tell me their age, or even type properly in the first place.
~*~


Niko's Work Diary Current as of

May 4th

, 2012

Check back for new updates!

~*~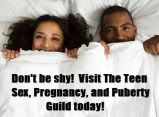 What does this guild have to offer?
We have
26 subforums available to guild members.
These subforums have
over 85 stickies!
O_O
In addition to providing information, this guild is a friendly and inviting community for teens and adults looking for help with various issues and questions in their lives. It's also a welcoming place for users to come and hang out, goof off, and have fun.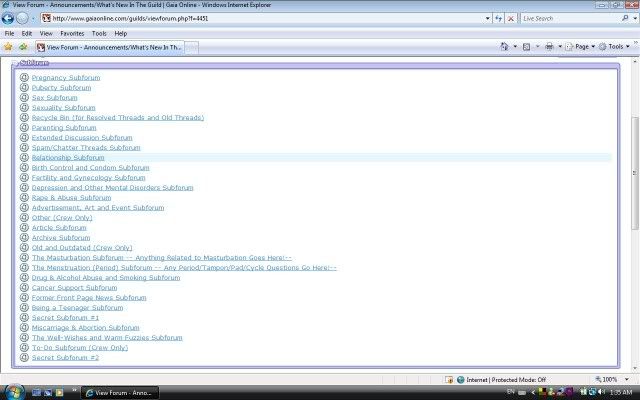 Whether you came across this guild on your own, or because of an invitation, to see the topics this guild covers,
click here!
To see a list of the subforums and what each one is used for,
click here!
(Also included is a list of every sticky in the guild, and what they're about. Stickies = post 1, subforums = post 2.)
~*~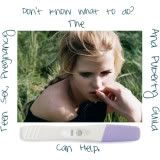 ~*~
Affiliates
Guild Topic Affiliates (Sex/Pregnancy/Puberty-Related)


[An eating disorder support guild]
[Fizzlesticks' Fantastic Safer Sex Guild]

~
Non-Guild Topic Affiliates

[A Pokemon RP guild]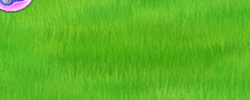 [A Pokemon RP guild]
If you'd like to be an affiliate of my guild, or you'd like me to be an affiliate of yours, please PM me with a link to your guild and a banner you'd like me to use!
~*~
Spread the Word!
If you'd like to put our guild in your signature, please visit
this thread
for banners (or feel free to create and/or use one of your own!).
Thank you to everyone who has already put a banner in their signature advertising this guild!
heart