Welcome to the School of Dedicated Role Players!
Psst we have an application form. Scroll down to check it out!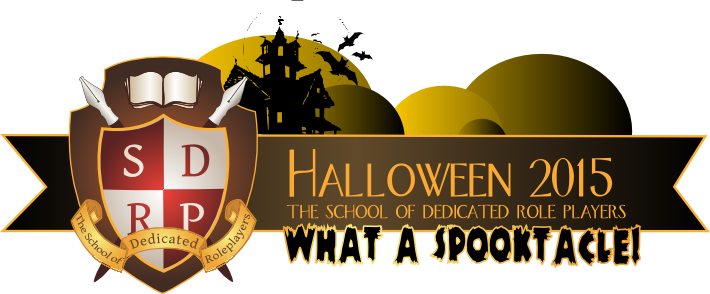 What is this guild about?
The SDRP is a general
roleplaying
guild dedicated to
improving
our members' skills in both writing and role play as well as hosting quality RPs for
all interests and skill levels
. Whether you just heard about RP or you've been playing for decades, no matter if you play high fantasy or high school we encourage everyone to come in and join the fun.
Once you join you'll have the opportunity to
play in existing
guild RPs or even
start your own
in the
main forum
. The main forum is also a place to
chat with the other members
and
advertise RPs
and RP related shops or other RP guilds in there. We also have a dedicated
One-on-One RPs
subforum available. You can also
ask questions
in the
QnA
subforum or meet our members and
take roleplaying courses
through the
SDRP Tutoring Academy
. Our goal here is to provide a
community
where RPers of all levels can network and learn from each other to improve all aspects of the game while having fun and making friends in an open, accepting environment.
If you're just here to have fun that's ok too. We host a variety of RPs created and run by members just like you at all skill levels and in many genres. Check the
What's Going On
sticky to see our current Events and other goodies or have a look at our
main forum
for
active and new RPs and trending discussions
. You can even start your own RP in the main forum, and it's recommended that you start the thread title with "RP[New]" so we know it's a new RP.
What makes us
different
from Barton Town? The
community
. Here you're not just another username in a sea of thousands. We have a
dedicated Crew
willing to answer questions and help when you need it. We have
friendly, committed members
willing to run and play in RPs of all kinds. We host
events and challenges
to bring us all together so if you jump in and participate you'll soon make friends.
So how do you join? Easy. Just copy the below questions then click the join link near the top of the page to give us your answers. They don't have to be long or elaborate, just honest answers to all of the questions. Some of them just need a yes or no. We don't accept incomplete requests but if you actually answer our questions (and are nice about it) we won't turn you down - no matter what the answers are.
*If you've submitted the join request but forgot to include the questions below, please send a PM to School of Dedicated RPers with your answers to these questions.
Quote:
1.) Have you read the
SDRP Guide
?
2.) How long have you been a member of Gaia?
3.) What is your experience in RPing? (include what got you started, genres/RP types you like, GMing experience)
4.) How did you find the SDRP?
5.) Why would you like to join the SDRP?
6.) Is there anything you would like to do for the SDRP? (tutoring, artwork, advertising, donation, affiliation, etc)
Note: Please do not donate to the guild below. If you would like to make a donation to our guild, send a trade to the guild mule (School Of Dedicated RPers) so that we can use the donation for events and prizes.