For anyone who wants to give a new guild a shot, the RP House is for anyone who loves,
likes or is just starting to RP! We welcome anyone from those just starting out to advanced RPer's!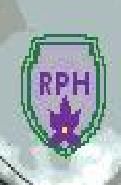 If you want a place to set up an RP, room is available, if you have an idea
but don't know how to set up a space, you can learn and join the community by PMing the Captain & Vice Captain!

This is a fun, comfortable house for all those coming to join!

Pull up a seat, relax and begin!

To join all you have to do is click 'Join Guild'
Tell us a few simple things and within a day
you'll be on your way to Excitement!

How did you find RP House?
What are you looking for here?
and
How long have you been RPing?
See our affiliates for more Gaia magic!