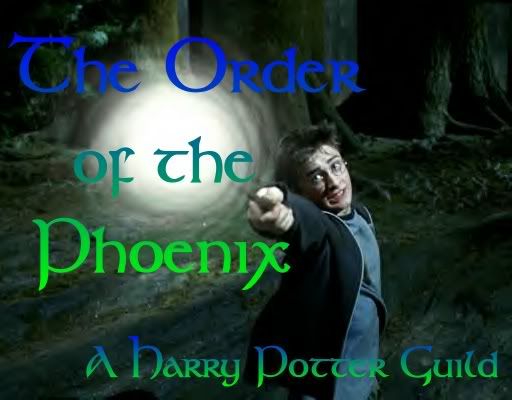 Just to let everyone know, I have pretty much quit Gaia. I'm leaving the guild running, though. I still check about once a month, so you can keep sending join requests and PM me with any questions or concerns, but it may take a while to get a response. I apologize, but I feel I've outgrown Gaia. It's not the same as it used to be and I just don't get excited about it anymore. Thank you so much to everyone here; I've always been VERY proud of this guild.





Welcome! Talk about anything Harry Potter here. There are tons of features, including: contests, trivia, quizzes, chatting, lotteries, and RP. If you love Harry Potter, I love new members!

I've NEVER declined a join request!

Also, please be sure that you have at least 50g when you send a request. It gets a little frustrating when the join requests are cluttered with people who don't have it.



Rules



1. Please follow the ToS.
2. Please treat everyone with respect. No flaming, gay bashing, racial slurs, etc.
3. Please join only if you intend to be a reliable, active member.
4. Please try not to repeat threads; they will be deleted. There is a directory of topics to avoid repeating.
5. Please be aware that this is a literate guild. Most of the members (including myself) do no enjoy the chat speak.



Feel free to add any threads you wish, as long as the subject matter is relevent. The most important thing is to have fun! (Yes, I know how stupid and fluffy that sounds...) I do realize that I really don't post in the guild too often anymore, but please feel free to PM me with any questions or concerns.