This guild is dedicated to the awesome Justin Bieber.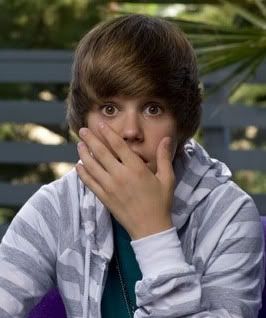 Born in Ontario, Canada, on March 1, 1994 this soulful singer made himself known by making homemade videos on Youtube.
He was dicovered by Usher. His CD, "My world "came out Nov. 17th.
Four successful pre-album singles have been released: "One Time", "One Less Lonely Girl", "Love Me", and "Favorite Girl", which were Top 15 hits on the Canadian Hot 100 and Top 40 hits on the Billboard Hot 100. This accomplishment made Bieber the only artist in Billboard history to have four singles from a debut album chart in the Top 40 of the Hot 100 before the album's release.
Isn't he amazing?
In order to join guild you must answer this question and pay 50g entry fee... How did you find out about Justin Bieber?
Also feel free to add some other stuff
(BESIDES"I love him" and "he's cute&quot wink
In return, you'll get a weekly post of Justin-News