Welcome to The Naruto Yaoi Guild!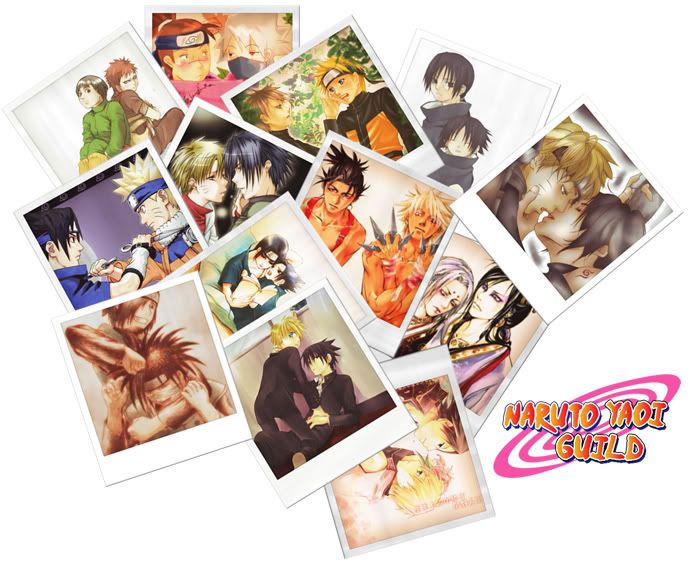 Warning!! If you do not read the following rules, you will not be allowed to join!
WHAT TO DO: Read EVERYTHING on this page before requesting to join, or you WILL BE DECLINED. We DO have a way of checking.

WHAT NOT TO DO: PM, profile comment, or otherwise harass the captain or mods if you are declined. If you were declined, SOMETHING on your join request was not right. Wait two weeks and try again, there is nothing the captain or mods can do for you. If you read everything, including our rules, and STILL were declined, PM the guild captain Rose Koneko. If you contact the mod that declined you or harass a mod/captain for being declined, then you will be blacklisted and unable to join.
The Naruto Yaoi Guild. It's obvious what this is about if you've read the title. This guild was originally founded by XxLoosexSocksxX. Owenership passed to x.Wing.x, to LOOSELY, and then to Rose Koneko. To join, you must like yaoi. Heck, why did you click this guild link at all if you don't? You might also want to tolerate yuri as well.
It doesn't matter what pairing you like, whether it is abundant or scarce, we accept all, so please don't insult other members' favorite pairings.
In your requests to join, please put your answers to the following:
-Why do you want to join?
-What is Naruto and Yaoi?
-What is your favorite pairing?
-The Pass Phrase: [READ THE
RULES
TO FIND THE PASS PHRASE!!]
We would love it if you'd donate to our guild. But instead of using the donation form on the bottom, please send all donations to our mule,
I Am MANSEX
.
With love,
Rose Koneko
Coordinator of mansex
Affiliates:







Datenshi Gensou