<center>

Welcome to the guild!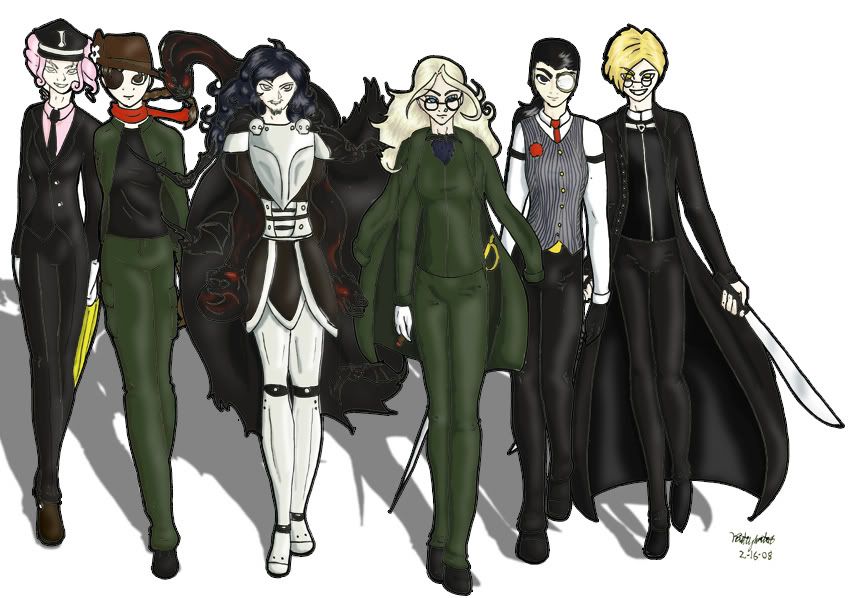 Suni moon, michigami, Ace of Death, Sir_Catherine, Angel_Of_Hellfire, Gorenza
This guild has grown from being Hellsing-centric to include all types if interests that fit the Hellsing theme: Military history, writing, philosophy, horror, role playing, and many more. Whatever you're interested in, there's a good chance we have something that relates to it!




Current Guild Events:



A Hellsing RP involving Rip, a member of the Wild Geese, and anyone else who wants to join
A "round robin" Hellsing story.
Cosplay picture sharing.
General discussions on various matters of Hellsing related interest.




Rules for Joining:

</center>

NOTE: You don't have to have seen/read the whole series to be a member. Feel free to join even if you've never even heard of it, but vampires, secret organizations, and big shiny guns sounds good to you!
arrow Please check all handguns, bayonets, and anti-freak cannons at the front desk so everyone can enjoy a peaceful visit biggrin
arrow Please try to post as regularly as possible.
arrow IMPORTANT You must read the Rules, Regulations, etc thread, especially the part about Forum Etiquette. Please familiarize yourself with our helpful guild posts.

The basic facts of Hellsing. http://www.gaiaonline.com/guilds/viewtopic.php?t=10584417&page=1

Well, that's it! Grab a blood pack from the cooler and enjoy your stay!

<center>
Affiliates

</center>