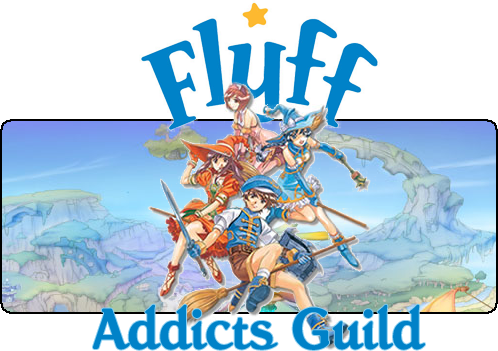 ....
F
L
Y
F
O
R
F
U
N
This guild is to provide a place for people who play the MMORPG, Fly For Fun.
This guild is basically a place for any of your FlyFF related needs. From which websites help you out, to who plays on which servers and who are they to help you enjoy the game more, or maybe get some help some where.
Overall, This guild picking up some help, but we will help support it and try to make it the best FlyFF related guild on Gaia.
A Few Rules:
1.
Be nice, don't flame or put down
2.
Literacy is nice, try to be literate, some of the other stuff is fine, as long as we can understand it.
3.
Have some fun. We have plenty of places to help
you
out!
Brought you by the creators at: Gala-Net, Inc. & Aeonsoft, Inc. (For making the game of course!

Home Layout design: (Eiryn Fox)