THA BLUE ARMY!!!!!
the blue army is a group of people, like you, me, your grand mother,
that like to make their presance known by doing call and response with the words "BLUE ARMY!"
we are also sort of a hangout comunity.
we were founded at otakon 2006, and will be returning for each otakon
but there is one very important rule...
YOU MUST ADVERTISE US!!!
dont care where, siggy, profile, journal what eva, just put up a banner
rember, if i go to ur profile and see lots of blue praise somthing good might happen...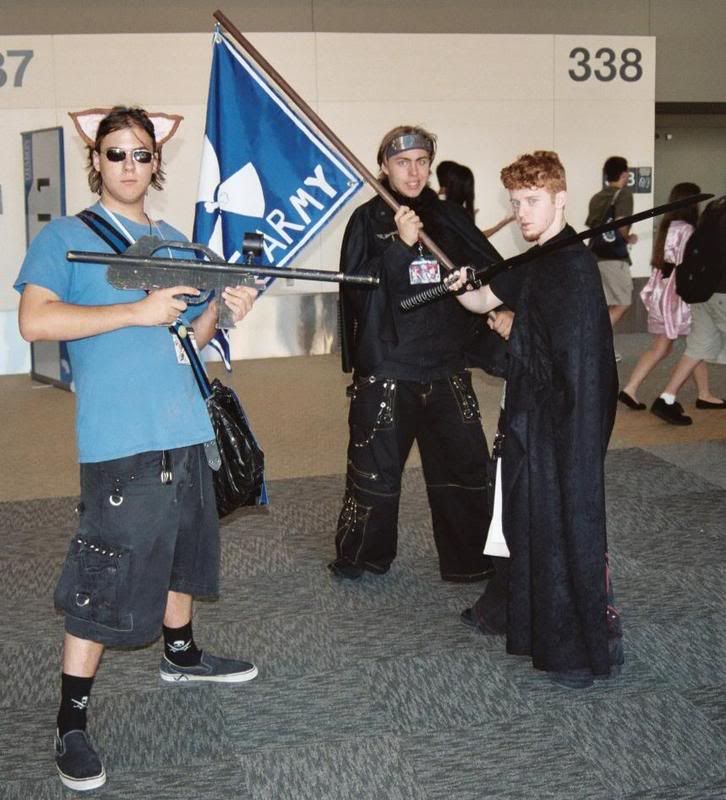 pic by Cool Mike05
New rule: you gotsta add the new blue army bot so that i can keep tabs on all you guys mmkay!!
thabluearmy