We have the look of a true Rebel. We wear gills an the black waste glamrock headband, to symbolize our freedom and that we are indeed more powerful then anyone who dares to cross us. (You will not be required to wear this but it will be very grateful if you did.)
Items:
Gills- Marketplace
Black Waste Glamrock Headband- Gambino's Hat Rack


*More Banners Coming Soon*
We are the Savage Rebels and we are growing in force everyday. We will make others shutter at the mention of our name and rule the BS. Join us or be left in our wake.
Rules
Follow Gaia TOS
Be Respectful
Respect and Obey Higher Command
NO Flaming
NO Spamming
NO Cybering
NO advertising of other guilds or threads unless they are affiliates
NO page-stretching its just annoying.
NO harrassment (result in an immediate ban from the guild)
NO spamming the forums with bumping or other inappropriate (there are threads already made for that)
Respect and Obey Higher Command
*Join our clan too! Savage Scribes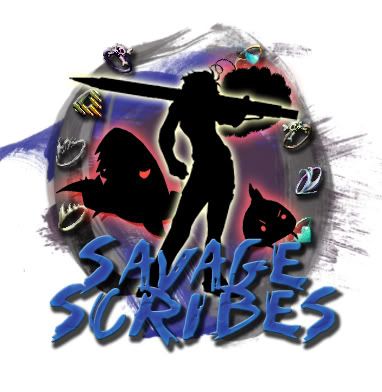 If you are already in a group or posse and fighting in the battle you will not be allowed in this posse unless they are already one of these allies.
Rebel Allies:
Dark Wulf Clan
Leader
WillPalro
Wolf Dragoons
-Leader(s)-
[XxxShadowsBetweenUsxxX
The Stregoni Benefici Vampires ~Humans Are accepted~
- Leader -
Osuchin Riberu
Please we are no longer accepting donations. As they are once donated we are unable to get them back out. Thankyou everyone that has donated. Also there is no need to submit a request to join. Once you click to join your in.
Banned from this guild
JBL-CROWN BROTHER KREW
xXxmaster_of_darknessxXx