Has The world Let you Down?
Do you not care anymore?
Just want to give up?
Well you've found your savor!
Us This Guild Well Help with what ever
You Need! And The Best Part We Don't Judge You
No Matter your problem were there! So the real Question
Is To Join come on down click that Join button you know you
Want too! Anyone can join, don't be shy, its free to express yourself!

If your doing well and the guild and Post you can get promoted! Yup So Lets get rolling.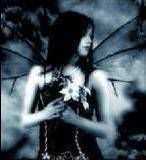 http://www.youtube.com/watch?v=QELIi9TM7tw