Some Feedback: This is A Guild For The Rich , Not The Ghetto , Lol [:

Posting is crucial to be in this guild, without it you WILL be banned.
~ RALLY PICS : ~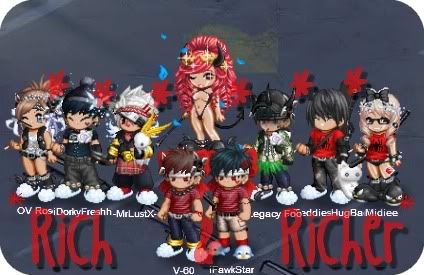 ~ Sorry To The People , Who Missed Out ! , Having Another Soon ! ~

Note: This is Not Our Whole Guild , Just Most People Who Made It [: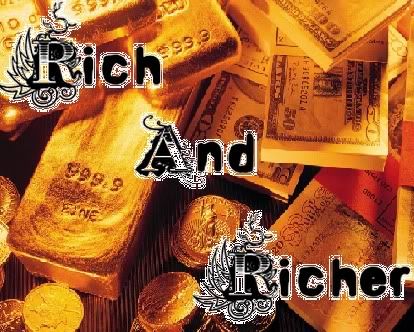 `Guilds are Just Guilds or Clans [ , This is a Regular Guild , For Rich People , To Get To Know Their Fellow Rich Members of Gaiaonline. & These Updates Are Really Killing Me, To See People Quit Because Gaia Keeps Updating This Game, It Was Better The Way It Was Before. Well Yeah ; This Is Just My Intoduction. Im V-60 , Also Known As , Dangelo , Pronounced Dee-Ann-Jelloh. Get It ? Got It ? Good [ , Alrighty , Join My Guild , Tell Your Friends About It. DO IT NOW ! D:< , Im Waiting. [: - Before Sending a 'Join Request , Add Me & Look At My Guild Forums ECT. Please [:

~There Will So Be a Gathering In a 'Rally' When We Get More & More People, & Take a Rally Pic, Probally My Rally or one Of Our 'Vice Captains' , I'll Put Up a 'Forum' View It Please , & Thankyoou.

~I'll Add More Later (x

-Yer Dear Fran , V-60.
1) No NOOBS !
2) No Breaking RULES.
3) No Spamming.
4) Respect Other Members.
5) No Fighting.
6) Have FUN[:
-Aggressive Perfector
-Kinyon
-The Fly That Could Fly
-iFriendly
-iiNikkie
-Luna Wraith

~Thanks Guys ! & Girls ! [: