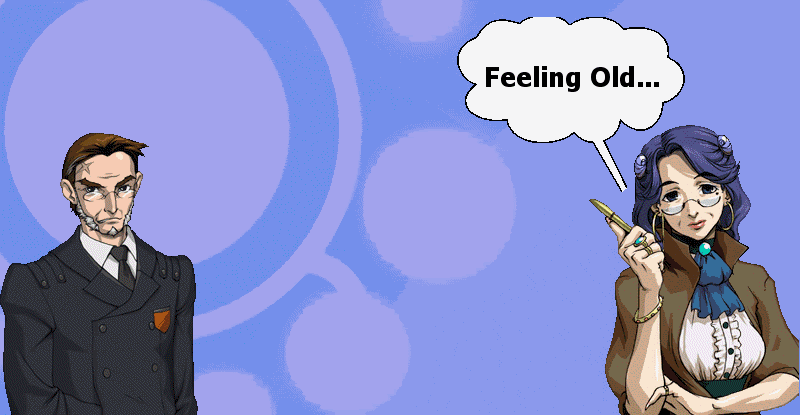 This is a guild made up of people who are over the age of 30, yet enjoy Gaia fully. It is a place where they can gather and chat maturely amongst themselves.
THE ONLY RULE IS BE RESPECTFUL TO OTHER MEMBERS AND TREAT THEM AS YOU WOULD WANT TO BE TREATED! Otherwise HAVE FUN!
New Members PLEASE go to the NEW MEMBER WELCOME CENTER
Once you've said "Hello!" please feel free to wander about one of the many fun threads we have, and lend your voice to any that catch your attention and, if none do, maybe post one of your own to see if others share your interests?
AND EVERYTIME YOU COME TO THE GUILD, PLEASE REMEMBER TO CHECK THE GUILD ANNOUNCEMENTS/NEWS THREAD - Thanks smile

You will see we love to party! Case in point......click on the below video and see our PROM PARTY biggrin


We are an easy going and fun loving bunch of 'Oldies' but goodies.
FOR THOSE WISHING TO JOIN: Please make sure you put your date of birth in the request. For those that do not meet the age requirement, but are VERY close, the guild voted and we would like to invite you to join us in the game rooms and once you reach the age, we will welcome you with open arms.
I apologize for any inconvenience to anyone, but the integrity and purpose of the guild must be upheld.
HAVE A WONDERFUL DAY and KEEP SMILING!
Please note: We encourage all members to see if there are any over 30's that they know and/or have met on Gaia, and see if they would like to join us. Though the guild is for those 30 and over, if you have any friends that are not there yet, they can always join us in one of our regular 'Over 30 and Gaian' rooms throughout Gaia.
PLEASE DO NOT DONATE TO THE GUILD ON THIS PAGE, INSTEAD DONATE TO THE GUILD BY SETTING UP A TRADE TO THE GUILD MULE......Old_N_Lovin_It