~home page out of order!!! D: currently fixing! xP ~
~the kingdom hearts and final fantasy based guild~
The 1st official guild of the 13th order of kingdom hearts!
its the most active Organization XIII on Gaia, with over 600 posts a day!
come roleplay, chat, share pictures, music videos spend time with friends and meet new people! new members are always welcome here! joining is always
free!
~here you can...~
~Try to make your way to the top, and be one of the 13!~
-All members in the guild are classifyed as part of the official XIII or common nobodies....
~Get the latest news on Kingdom hearts 3!~
-get the latest rumors, predictions and official information about the new game before it comes out!
~Listen To The Radio!~
-many stations to listen to! choose from Rock, JPOP, Square Enix tunes, and more!!!
smile
~Role Play~
-start your own role plays about the popular Kingdom Hearts franchise, Fanal Fantasy, and other games and anime!
~over 30 RolePlays and growing~
~chat~
-talk to people about Kingdom hearts, Anime, Games and more!
-start your own chat forums to meet new people!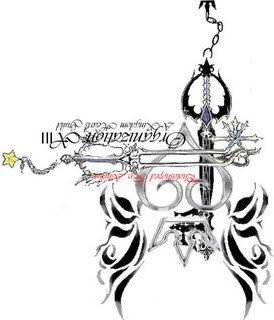 And the only fine print....
*Please do not join unless you are sure you will participate in the guild*
Other Great Guilds For Your Enjoyment:


NOTE: DO NOT DONATE ANY MORE TO THE GUILD! DONATE TO GUILD MULE SO WE CAN HAVE CONTESTS TO GIVE STUFFS AWAY!!!!!!!!!