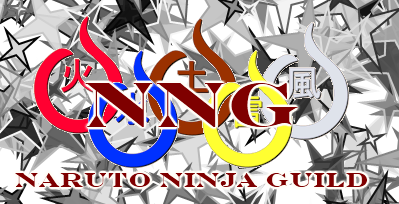 With the nine year anniversary of NNG rapidly approaching, the guild will be seeing some shifting around to prepare for the event that will go on all month long, as well as the possibility of a relaunch if enough interested parties remain. Of the planned events, we have:
- An In-character party where old and new faces alike can mingle, no profile approval necessary
- A number of different contests for prizes of up to 100k
- A test and discussion for a proposed dice based battle system that members can put their two cents in about
- a grand prize draw of nine million gold! A mill for each year!
Old and new faces alike are welcome, so invite your friends and get in contact with old alumni and hope to see you for the month long celebration!
Partner Guilds:
(Naruto) Shinobi Rising
|