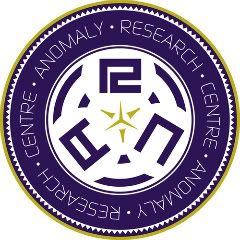 Welcome to the Anomaly Research Centre.
We research unknown happenings withing Gaia and work with Gaia work forces to stop the from re occurring
we investigate hacking programs, organizations that may abuse glitches and errors which are non Gaia player related anomalies
Now home of the Gaia SWAT Team
Rules:
No harassment
no begging
no violence
respect others within the A.R.C.
no verbal abuse
keep language at PG-13
anybody found breaking these rules will be reported, demoted or even banned from the ARC as well as reported to the police forces
if you are a member of a police force then please state which one you are from in the application and no other detail will be needed but your records of being in a police force will be checked by staff with your police superiors
if you wish to join the ARC and are not in a police force then please fill out a application for shown below:
Application form
Account Name:
Nick Name(If requested):
Age:
Location (country):
Timezone:
Have you ever been in public service?
Details about yourself:

Due to some nature of the anomalies that may be classified , no public access to forum is allowed.
If you have any inquiries or anomaly emergencies please contact Vicky Fox (A.R.C. founder)