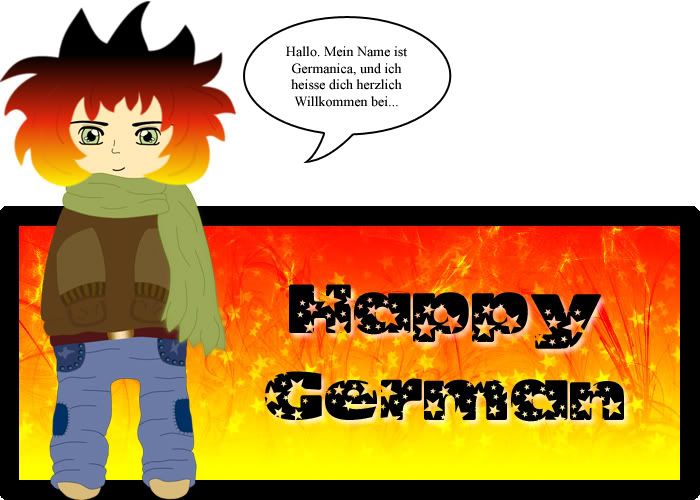 Bitte die Regeln lesen / Please read the rules


1. Nett sein, sonst wirst du zum Vogel und lernst fliegen!
2. Bitte nur Deutsch schreiben, sonst wird der Post gelöscht!
3. Spam nur im Spam-Bereich.
4. Nicht die Page stretchen.

---

1. Be nice, or you'll learn to fly really quick!
2. Please write in german only, or your posts will be deleted!
3. Spam only in the Spam-Subforum.
4. No page stretching
5. All non-german who wanna join, please read at the bottom of this page, thx.

Danke / Thanks


---

Wir sind eine kleine gemütliche und lässige Runde, und die meisten von uns sind schon ETWAS älter als die 13 Jahre die man sein muss um bei Gaia zu sein ^^ *hust*
Jeder ist hier aber willkommen der Deutsch kann.

Falls du dazu Lust haben solltest dich anzumelden, dann schreib doch bitte ein wenig über dich im Kästchen, darüber würden wir uns freuen ^^
Der Eintritt kostet 50g, und dieses Geld wird abgezogen sobald ein Moderator dich akzeptiert hat. Das Geld geht in unsre Bank (unten rechts zu sehen), und wird für neue Unterforen ausgegeben, die kosten nämlich viel Geld.

Wer sich jetzt wundert wieso ich das erklärt habe: Viele fragen danach ^^



~ Das Happy German Team *blubb*



NOTE: We accept all people who can write german, it doesn't matter where you come from. The admin herself is danish, but who cares? We will only accept you if you write something in german when you apply for membership though, and if we can read and understand it without a dictionary/grammar book, it should be enough for you to get in. <- people do NOT seem to understand this rule. Please NO english in the application, unless it's 20% or less of your text, the rest HAS to be german!



Affiliates / Partnerschaften
Gaiatopia
Eine Communitiy, die es sich zur Aufgabe gemacht hat, Neulingen einen ordentlichen Start in Gaia zu geben und ihnen mit Ratschlägen, Tipps und Tricks zur Seite zu stehen.