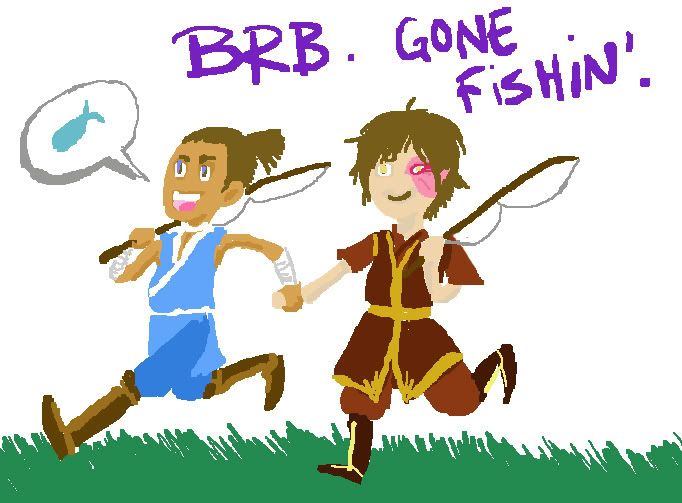 We have been DECLINING most join requests. Why you ask? Because you people aren't reading THIS THREAD, read it and enjoy it, then apply to join. If you don't read it, we will know. We always know.

Make us banners plzkthx!

This is the greatest Avatar The Last Airbender guild, a guild dedicated to the awesomeness that is Avatar The Last Airbender, henceforth known simply as "Avatar."

We opened this up so Avatar fans finally would have a guild to join, a place where they can talk about their obsession freely, a place where both literates, semi-literates, and

illiterates

are all allowed...
As long as you like Avatar, you're all good. If you don't like Avatar, then, um, what are you doing reading this?




Um, anyways, we'll have role-play threads, random chat threads, shipping threads. (Threads that support all of the romantic relationships, like ZukoxKatara, AangxKatara or SokkaxSuki. Hell, they don't have to make sense. Come ship SokkaxCabbage Man and KataraxEarth King if you feel like it.)

ALSO WITH A NEWLY ADDED CAPSLOCK FORUM WHERE YOU POST CLEVERLY CONCEALED LULZ

AND PORN

IN CAPITOL LETTERS.

Like I said, we're open to anything, so come join us!
Besides, you know you want to.

We have a few subforums, including a shipping and a fanarts forum, so what are you waiting for? Stop reading this and request to join! D:<


************************************************************


If you'd like to join the guild, give us a VALID reason why you'd make a good guild member.

WE WILL ONLY ACCEPT SEMI-LITERATES. Please try to use good grammar!

BAD request:
"i love avatar it is th best show ever my fav characts r appa and ang"

GOOD request:
"I'd like to join because Avatar is a very deep show. I don't personally consider it a kid's show, and I really love the animation. Also, I'd be very active and would probably come here a lot. Thanks!"



YOU MUST READ THE RULES BEFORE JOINING. WE WILL KNOW IF YOU DON'T.

Click here for the rules



DONATING.

PLEASE, send all donations to the account "F r i e n d l yMushroom!" He is the guild account, and his gold will be used for the guild only. DO NOT donate to the form below. Just donate to F r i e n d l yMushroom!