Final Fantasy Forever (ファイナルファンタジー )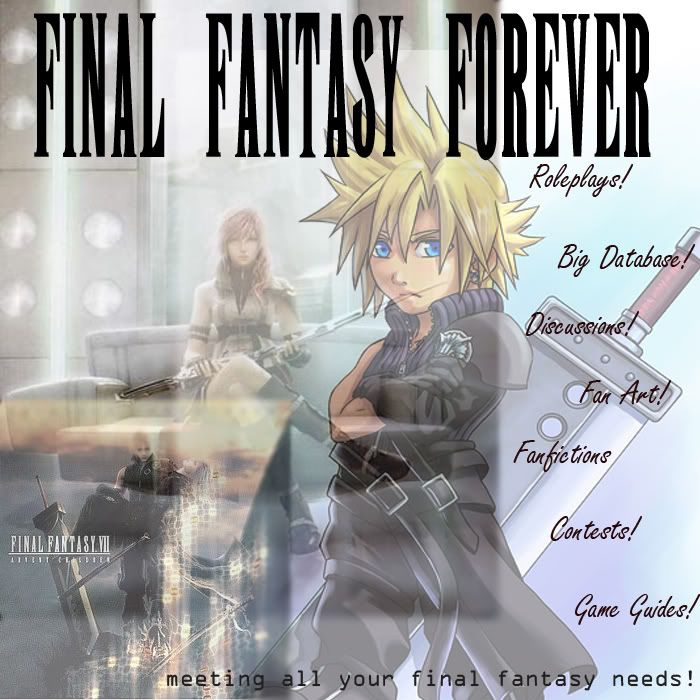 Welcome to Final Fantasy Forever! Where all your Final Fantasy needs will be met!

Here, you can discuss, about merchandise, games, storyline, roleplay, and much much more!!!!!!!!!!

Please, if you know anyone, with any affliction to the Final Fantasy Series, please invite them to join!!!!

Please donate to the Treasurer/Captain, not the guild!!
(so that the gold can be used for contests etc.)

Any suggestions, or advice is also greatly appreciated!!!!

Thanks!

GUILD PORTRAIT APRIL 2010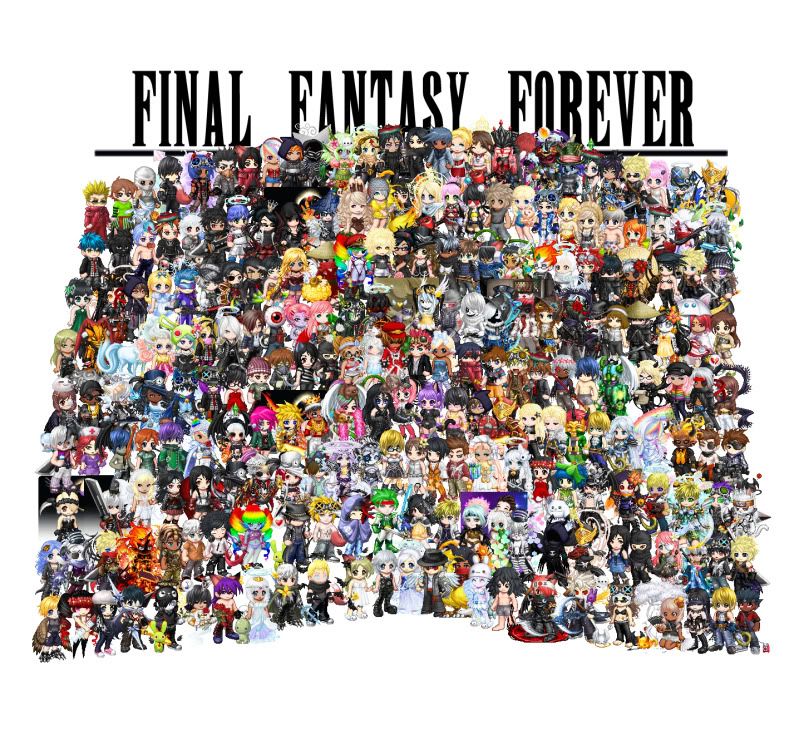 Top Poster:
Roscoe Reyes
Lil-Kupo Kun
Todeskandidaten
Crazyscarecrow

Top Donator:
Chip-boi