The guild is made for Fairy Tail fans to imitate the experiences they feel through reading the manga. Although we cannot completely obtain true Fairy Tail feel in this guild, we strive to provide fans with a place to call home. We also acknowledge those who are not hooked on the manga yet to read it, and join us in our epic journey through the land of Fairy Tail. Here in this guild we provide you all the necessary tools to climb the ranks and come out on top as the best Fairy Tail nakama to ever exist through a system of battle and jobs.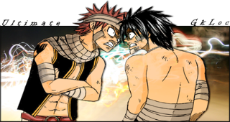 What makes our guild different is our Battle System. Our unique battle system provides members with the thrill of battle and the accomplishing feel of victory, both gaining members respect and authority. With our battle system, members can show other Fairy Tail fans who the best is!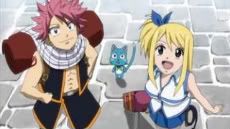 On the other hand, we have a job board that allows members to do jobs by fellow members that can provide others an income. The guild is not only for Fairy Tail fans. Others are invited to join, make new friends, and get hooked on the manga. You can join our guild just for the jobs that includes rewards such as gold and items!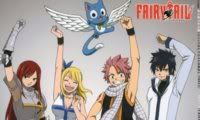 We also do Role Play in the guild. We have many different RPs that allow members to experience the world of Fairy Tail first hand. Relive the everyday life of Fairy Tail characters as you adventure in your own missions, meet unlikely characters, and fight crazy monsters and mages. Experience Fairy Tail the way you want the story to be!
So what are you standing around for?! Get that mouse over to the join now and click. This is a once in a life time opportunity! Together we can make the ultimate Fairy Tail Guild!!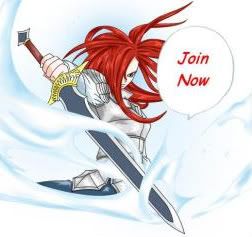 Rules:
1: Follow Gaia ToS.
2. Follow all Guild Rules.
3. Post in the correct forums.
4. No spamming or any form of useless posting.
5. Be nice to everyone in the guild.
Affiliations:
Ninjetsuma
This is Mirajane! She will be taking your donations, not the evil button down there. If you want to donate gold, items, or inks, (would be appreciated too,) just click on Mirajane and she would happily accept your kindness. We will use your donations to better the guild with contests, giveaways, and in whatever way we can!
Thank Your For Your Kind Support!