Cover2Cover Book Club!
The Guild Idea



Once a month we will ask our members to nominate one book for the following month's book of the month
and between the moderators we will decide which
would be most popular and put a few up for the vote.
Which ever book gets the most books will be the following month's book of the month

March's book of the month:
Lolita by Vladimir Nabokov
March's Author of the month:
Douglas Adams
Forums structure




Main forum

- This is where you will see all topics related to the guild itself. Voting on the development of the guild will be held here, as well as book nominations.


General book discussion

- This subforum is to be used to discuss any other books, in a similar way to gaia's books subforum.


Writer's corner

- This subforum is for the use of all our aspiring writers to post their work and discuss others'.


Book of the month

- This is where all of our monthly book discussions will be held.


Chatterbox

- This is where all non-book related chat should be posted. Keep it spam free please, and remember that this is still a dominantly book-related guild.


Manga/comic discussion

- Does what it says on the tin. Here is a place for the discussion of Manga and/or comics. Enjoy.


Author of the Month

- Similar to the Book of the Month forum, this is where all discussions relating to the author of the particular month are housed.


Recycle Bin

- Doesn't really need an explanation. This is a place where all the old nomination and voting threads are going to go, along with other unused threads that should be kept.
All new members must read the Guild Rules, which can be located in the main forum.
Currently recruiting members
3nodding
Guild is currently under the development of Vogue Muffin___x
smile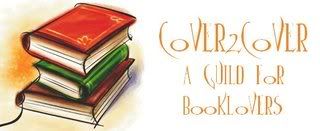 To add the above banner link into your signature add this code:
[url=http://www.gaiaonline.com/guilds/?guild_id=254525&_gaia_t_=1272][IMG]http://i279.photobucket.com/albums/kk148/voguedotcom/bookclub.jpg[/IMG][/url]