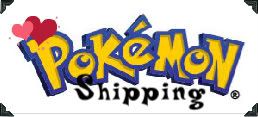 Greetings everyone. Welcome to the Original Pokemon Shipping Alliance; the perfect home for fans of all Pokemon couples from AccentShiping to ZukanShiping.


[x]Guild message
[x] Rules
[x] Interested in Joining?

Guild Message

The OPSA is here to give a hope to all the Pokemon fans who enjoy good Pokemon romance. Any couple, of any creed will be loved and treated with care and respect.

Come to Role play, come to talk, come for the fan art and the fan fiction, come for the friends. Come for the Fun.

Rules
1)Obey ToS and Rules at all times.
2)No Bashing, Flaming, and try to keep the rabid fangirl-ism to a minimum.
3) No spamming

Interested in Joining?

Well Lovely then. We would love to have you. To make sure everyone can join and start posting as quickly as possible, we have automatic membership! Just hit the join button and start chatting away!




Hope to see you soon.
The Winner of OPSA's First ever Fanart contest is: