and be blue
(?)Community Member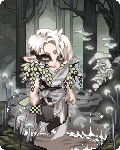 Posted: Mon, 29 Oct 2007 04:16:15 +0000

WARNING: If you have your account preferences set to 'show whitelisted images', then these will not show up in your sig. Change this option for them to appear.
Blue's Digitoys was inspired by Tamagotchis and other various feedable plastic pets. Despite the fact that I always killed the things off, and seemed far more entertained doing so than in ractually
keeping them alive
, I always rather enjoyed the odd little creatures.
All artwork in this thread is made
100%
by me, blue. Under no circumstances should you take anything from this thread and sell it and claim it as your own work, nor should you edit any of my work. If you want one, you'll just have to buy it and properly credit to me. (;
Table of Contents
Contents; News & Events
Shop Rules
About the Pets
Choosing a Pet
This Month; Pricing; How to Order
Customs; How to Bribe
Role Playing
Charms
The Lists; Black & White
Links
Retired Pets
Bump!
Statistics

News & Events
3 October 2010:

CANDY GRAMS AVAILABLE for the month of October
Quote:
mrgreen Candy Grams mrgreen
For the month of October, if you are interested in sending a present to another user, please just
add the following code
to any of the above forms, and send trade as usual. Instead of delivering the pet to you, in this case, I will deliver it to the indicated party, and will include a message as desired.
[color=orange][size=18][b]:mrgreen:THIS IS A GIFT!:mrgreen:[/b][/size][/color]
[b]Please send it to:[/b] person's username
[b]Include this message:[/b] [i]this can be anything you like, so long as it follows gaia's ToS.[/i]
[b]Please address it from:[/b] [i]who should I say sent it? your username? A nickname? Anonymous?[/i]
Old News
1 July 2010:

CUSTOMIZATION IS BACK! But different. So read up.



31 March 2010:

Due to my new status, I am no longer allowing for customization of any kind. Sorry guys, but this is the only way I can have time to keep this shop open at all!



26 August 2009:

I added a special new section to the shop, about Charms! These are a special gift from me to you folk who tip big and who keep coming back every month. Go check out post 8 for more information.



13 April 2009:

Due to confusion with my domain, while I'm still hoping to get eclectic-blue back, I have moved the digitoys to a different location.

If you are looking for your pet from April, you can find it here: http://gaia.pixel-blueberry.com/pets/april2009/

Feel free to direct link from this location.


01 March 2009:

Open for March Pets!


31 January 2009:



I'm caving, and doing a font for the tags, so they've dropped in price again --
as well as changing in style.
V-day free tags!
There's now the option to buy an uncustomized 'monthly set' which gives you
one of each case and one of each accessory.



30 January 2009:

Woo some new changes coming for Feb, be sure to read!


01 January 2009:

January pets posted, open until the 30th!


01 December 2008:

December pets posted, open until the 30th! Raised my prices, though. x.x


30 November 2008:

Grew November pets! Working on December's pets; all cases done, just gotta finish up the accessories!


01 November 2008:

blue makes a pledge to keep this updated when she grows pets/opens shop; pets are grown and new ones posted! (;


08 September 2008:

Working to clean up / revamp the thread.


30 May 2008:

Added navigation to the bottom of every post! Also, new stock will go up soon.


01 March 2008:

Shop is regularly updated, news is not. I updated the 'customs' and the 'retired' posts.


01 November 2008:

Opened up for orders!


28 October 2008:

Decided to set up shop and started working on the thread.