About
- PM me please if you know of one not shown on the list -
Well lets see here...
My name is Zygona but my friends just call me Zy.
I am 100% Grim Reaper. >D
If your wise you wont make me mad. Cuz I bite RAWR.
and thats all I feel like telling you gaia people.
Stop sending random friend invites. If i don't know who you are i will decline it. try talking to me some before sending it so i don't think your some random noob looking to just have a more friends then other noobs or for whatever reason people add complete strangers to their lists.
kaythxbai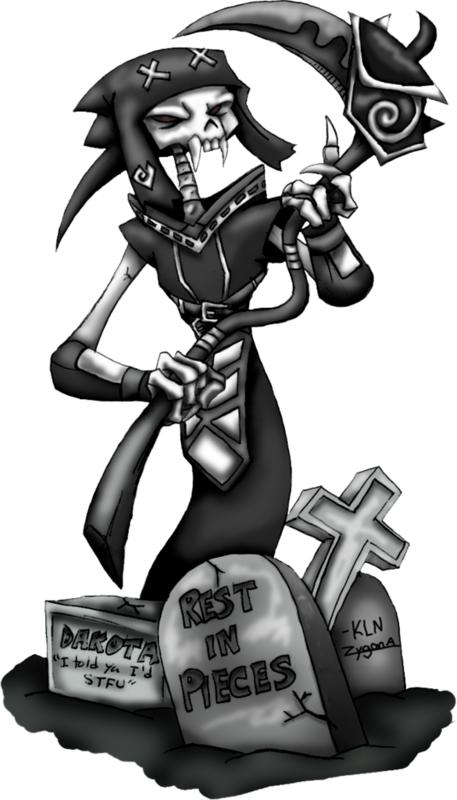 Line Art by KLN, Color by Zygona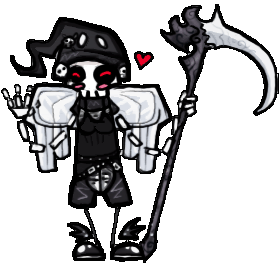 BAI BAI SQUISHY MORTALS!!
Friends
Viewing 12 of 35 friends
Multimedia
Signature