Zombie Jessica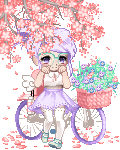 That Perfect Girl is Gone
I want to be your prince in shining armor, to be the one that guards you from dangers and darkness. I want to be your Romeo that dies for you. I want to be your senpai and secret admirer.


I want you, damn it.
Haaooooo!
Welcome to my little corner of Gaia.
My name's Jessica. Gimme a nickname

!


I roll both ways. <3 Bisexuality ~
Right nao I'm single. :'3
C'mon and catch my heart like it's a firefly.
I love horse riding, the barn is my sanctuary.
That is a poem written by me up there. c': I'm poetic.
I'm a writer and I do role play. My writing means a lot to me.
I play video games. <3 Mainly on Steam.

I'm practicing my drawing skills.
<333
My jam-jams:
Frozen Soundtrack, Imagine Dragons and The Walking Dead Soundtrack.
Favorite movies; Frozen and Source Code.
I like Disney and Ghibli movies. <3
Favorite colors;

Pink

, blue and beige. Pastel

!


I like a lot of colors tbh. ; u;
Favorite animals; Horses!!!!! The list could go on and on.
Okauuuuuu? <3 Approach if you wanna get to know me ~