I am Zolozora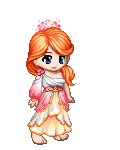 Birthday: 07/23
My Playlist
You currently have zero playlists!
........
.........
I think about things..... without even trying..... sometimes there happy.....sometimes sad...... but they are random....
I am who I am... I you don't like it... deal with it!
I love to smile and laugh. I love to be with friends. My friends are the most important thing to me. They are part of family. They are always there for me, and I am always there for them.
I LOVE ONE PIECE!!! IT IS MY FAVORITE ANIME!!!!
I like to sing and write songs.... It's been a while since I've doon both but I'm geting back into it. I use to be in band at school, but just because I'm not in band anymore dosen't mean I don't love music. I write poetry and draw. I write sad songs, even though I'm happy. I gess it's because everyone can relate to sad songs because everyones felt very sad at least once in there life. I write happy songs too.... SO I'M NOT EMO!!!!
I like wearing cool socks.
I don't judge, so please don't judge me.
I know I'm different then other people, but being different makes me unique.