About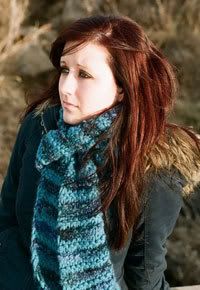 My name is
Kiikii
.
I model
.
I make signs
. And
i am 16
. I love making graphics && running
contests.
I work two jobs
,Currently work at Journey's Shoe store (in most malls and outlets) and
Carrabba's Italian Grill (some hoitie toitie restaurant).
Don't like spending my gold
. I save it. The
gold i do spend goes towards fishing.
I don't really quest
. I don't find alot of value in these gaian
pixels like most. I enjoy gaia for the people and the role plays i do, I may look like a n00b, But
looks can be very deceiving.
Been a member since 04
. I account hop.
Have been a victim of an
unlawful banning
. I like to refer to myself in third person. Kiikii likes vintage things,
Hello kitty is
god
. School licks my
genitalia
. I like hot showers, Hate bugs and spiders. I am a neat freak.
Organization and i are good friends. Working is fun, I save my money like i save my gaian gold.
I
am engaged
.
I go to raves
, and make rave candy (kandi) i don't do drugs. I am republican. i am
old enough to desifer(sp?) right from wrong. I am pro choice and pro marriage though i am
republican. I am some what of a loner, good friends are not my cup of tea,
I love my boyfriend /
fiancee
very much, so no, i will not be apart of any silly online relationship with you. Watch
anime, and
make AMVs. I make profile layouts
, and am willing to sell them.
Thank you to Kurai Oji For a 125k donation!! c :
Total Value: 12,042,484 Gold
[Item Information]
Item List:
Tiny Pixie Wings
Silver Pocket Watch
Sparkling Eyes Clown Makeup
Soft Black Underwear
G Pin
Elegant Veil
Biancamella 2nd Gen
Black Gloves
Chain Wallet
Golden Laurels
Gold Hoop Earrings
Egyptian Gold Anklet (right)
Egyptian Gold Anklet (left)
Black and Gold Oversized Bangles
Black and Gold Oversized Bangles
Winged Anklets
Steel-plated Ninja Band
Bani Clips
Dark Halo
Angelic Pendant
Striped Stockings
Fuzzy Penguin Slippers
Nitemare Headband
Nitemare Collar
Total Value: 2,470,287 Gold
[Item Information]
Item List:
Angelic Pendant
Cloud
December Birthstone Crown
Aquatica
Gothic Veil
Gothic Veil
Wonderland
Friends
Viewing 12 of 24 friends