Custom
Critical Buffer Overflow Error... Rebooting System
autoexec.bat
start RenderFarm.exe Profilesindex.php?u=Rnd(User) -debug

...
#160111

Zarin Denatrose

RenderFarm -u[160111]

Profile v2.0
Profile Name: CoderParadise.gcp [CODERP~1.GCP]
Minimum Resolution Width: 800
Parsing File with viewer.exe...
...

File loaded.
Begin Render.
viewer -s "notes"
Zarin Denatrose has left Gaia due to the over commercialization of the site. The good old days of unreliable servers providing basic forums pumping out very little gold that we all worked very hard for are gone.
Those were fun times.
With all the premium features of Gaia, it has become hollow and sickening, and I cannot stand for it any longer.
If anyone needs to contact me, you may do so via MSN or E-Mail using the address nytohan.rarish@gmail.com.

I will miss those of you who have been true friends to me over the last few years... You know who you are, and I would love to hear from you.
Remember, I'm not abandoning you, I just can't stand Gaia any longer. If anybody - ANYBODY at all needs someone to chat with and blow off some steam, I'm always willing to help.
Farewell Gaia, if you can or should still be called by that name...
You will be missed.
-Zarin E. Denatrose

viewer -s "about"

Zarin Denatrose is an Anti-Elitist. Yes, he may stress proper conduct and avoid n00b-infested areas, but he, unlike many, realizes that many are just getting their bearings here in Gaia. He's a nice guy, so long as you don't beg.
Zarin is also quite the Literacy hound. Can't spell "Can't"? Can't be on his list.
viewer -s "quilt"
viewer -s "wisdom" -recent

Somehow over the years I've lost the benefits, kept the responsibility, and become the backup plan...
-Zarin Denatrose

viewer -s "numbers"

Certain numbers have been following me around. These numbers are 1,6, and 0. Want to witness some of the oddities? Here are the ones I've observed thus far.

My user number is 160111
My zip code in towns is 001106
My house number is 16
My joined date: November(11) 30th 2003
1 1 3 2 3 = 10
Even my BIRTHDAY follows this convention: November 6th, or 11/6.
I was born in 1988, (pronounced Nineteen - Eighty eight.)
19: 1 9 = 10
88: 8 8 = 16.
I've attended 6 separate schools in my lifetime, including Kindergarten.
viewer -s "guilds"
viewer -s "journal" -recent
The Journal of a Techrat
It's a journal, what do you expect? I'll be keeping updates on my programming Escapades here, as well as recent goings on at the Techrats PC Shop, located in Surrey B.C. Canada.
viewer -s "friends" -n "10"
Custom
22 3C F2 B1 71 4A FD 1E
E1 01 F1 78 25 E8 EB B3
B8 66 7B B5 DF 7B 2D E2
87 7B FC D5 4C FC 49 29
1C 90 16 2D 40 6E 6C 38
10 B5 D7 E2 BC CD E8 ED
04 3A 93 1C BA D9 71 07
3A 76 71 66 57 33 F9 4A
B0 C4 C7 24 6E 57 E2 0D
7F B2 9D 0D 4C E7 BF 5A
C8 83 DA A3 78 E5 B9 59
49 BA BB 50 4D 1E 72 9B
6D 75 2F 97 98 56 E3 2B
FA 3E B3 D9 2E 1F 66 77
53 9C 6E D6 9B 04 56 D3
31 38 21 BF 7D 61 A8 E4
CF 5C FE 70 3B F7 C9 CC
49 08 5B 52 05 35 79 5F
DD 6A 48 E2 50 07 3E 97
1C 90 3D D5 2A 40 15 6C
6F AB 63 1B D8 95 E5 00
viewer -s "userinfo"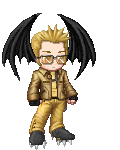 Last Login: 06/30/2012 10:00 pm
Registered: 11/30/2003
Gender: Male
Location: British Columbia, Canada
Birthday: 11/06/1988
Occupation: PC Technician, Webmaster
viewer -s "equipped" -list
viewer -s "forumstats"
Posts per Day: 3.67
Total Posts: 16084
add
trade
PM
ignore
viewer -s "project" -current

Current Project Title:
EBRPG
Languages:
PHP/MySQL/AJAX
Project status:
Hiatus
Current Script:
N/A
Current Team Size:
1
Completed Scripts:
Character Movement
Map Creation
User Management
Notes:
I'm looking for novice PHP programmers interested in expanding their abilities by building a 2D browser based MMORPG.
Limited skills required, must be adept with HTML.