Yue of White Feathers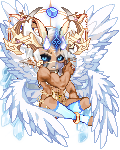 Details
Last Login

01/27/2015 5:06 am

Total Posts

10675

Posts Per Day

3.90

Member Since

07/29/2007
Gender

Male

Birthday

12/25
---
Interests
About
.::]
The Comment Below is True
The Comment Above is False

Some people would most likely agree on two things about me, there's something a little off about me...and I'm incredibly fun to hang around once you get used to my personality and jokes..
[::.
Friends
Viewing 12 of 56 friends
Journal
Newborn Fighter
Multimedia
Signature
You're not your avatar. You're not how much gold you have in the bank. You're not the art you buy. You're not the style of your post. You're not your ******** signature. You're the all-singing, all-dancing crap of the internet.