About
The Gaia name I use is from a book I read called Vampirates where there were vampire pirates.
Cheng Li was one of the female crew on the the ship
Since reading the book I always use this name for any online games I play so if you find a ChengLii/ChengLi on any of your games it might be me.
Things I do on Gaia:
➧ I play Fishing, sometimes it gets addictive and I don't even know why.
➧ I play Puzzles, love this if I have time, used to be my main way of making gold back when I played in 2007.
➧ I enjoy dressing up the avatar.
➧ And posting heaps heaps heaps of spam on forums : O
➧ Oh and I don't mind random friend requests, just send me a PM too orz
Oh and if you are interested in food an travel come check out my sister's
blog
.


My Tank
02-Aug-2013
Caught Big Mouth Bass'terd !
Journal
♫♪♫♪♫♪
Multimedia
Signature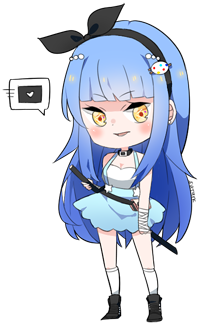 ❥

---- ლ(́◉◞౪◟◉‵ლ)
chibi by sutark

Tumblr