youkoonna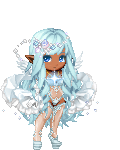 About
I've been a proud member of Gaia since February 28th, 2004
I'm a 27 year old college graduate (with a B.A. in Interdisciplinary Humanities) who loves getting random comments and PMs, just so long as they're not hackers or people begging for items.
Friend me if you feel like (I need to at least learn how to socialize online *lol*), but no hate or spam.
Since there's no category for it, some of the recent video games I've played and games that I like or love include:
Lost Odyssey
Star Ocean I, II and IV ( unable to access the PS2 to play TTEOT at the moment).
Final Fantasy XIII
Final Fantasy XIII-2
The original Final Fantasy
Let's just say Final Fantasy in General. *lol*
Kingdom Hearts
.hack
DDR
Lunar
Arcade Stuff:
Silent Scope
Galaga
DDR
Drummania
Skeeball
House of the Dead
Police Trainer (whatever the heck that thing's called)
Code:
REMOVE THE CREDIT BELOW AND COOLPRESETS WILL BAN YOU!
I got my page from coolpresets.com
Multimedia