About
If you are a friend of Lazuli Orchid, gtfo of my profile. That woman lied to me for 5 years and was once my irl best friend. If you have come to me to harass me or you even MENTION her, it's an automatic ignore. Once again, you've been warned.
A LOT not alot
use the right form of your/you're PLEASE
THEY'RE/THEIR/THERE
please use your apostrophes
I have a death trigger and it will make me cry. I do not approve of suicide, i suffer from depression.
I strongly disapprove of vegetarianism(humans are omnivores for a reason, ya'll)
DO NOT, UNDER ANY ******** CIRCUMSTANCE, TALK ABOUT RELIGION TO ME, ESPECIALLY OF THE CHRISTIAN KIND.
I find christians to be bigots: homophobic, racist, sexist assholes. If you don't like that, you don't have to talk to me, just saying. It's a shame i live in the Bible Belt.
Homestuck Trash since 2012
My little one: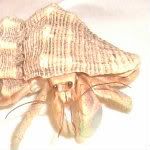 May he rest in peace. ;(
Games:
Willing to try anything!!
I've been here since 2007.
Well, I've deleted my old about section and have created a new one.
I'm highly impatient. If you have promised to respond in an rp and you do not keep that word, you better expect me to get annoyed as hell. I take my rping very seriously. You know who you are >.>
If I message you about an rp, do not take it the wrong way. I'm doing that for my own good to put my mind at ease. If you want to trigger a mood swing, go for it, but it will not be pretty.
Draw me?
Avi art:
by Arashiyu
x
By FreiaRose
x
By Lady Yuuki Syth
x
By Pixel Smut
x
By imnotfood
x
By Chrys
x
By D3monicRapist
x
By melancholymangos
x
By LANKAS
x
by Retro Data Owl
x
By Furby0305
x
By Chanda Panda Bear
x
MY MOTH TROLL AS AN ANCESTOR:
brought to you by Drunk Fairy God Sheep
Friends
Viewing 12 of 40 friends
Journal
In my head.
The collabarations of Inuya.
Multimedia
Signature
Peepo had me like



LA JIGGY JAR JAR DOO
(dur dur dur dee dur)
INTP