YokosKitsune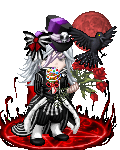 Last Login: 03/21/2014 12:24 pm
Registered: 03/14/2007
Gender: Female
Wish List
Some websites...=P
My yahoo Blog:
http://profiles.yahoo.com/u/Y32VLEZH6GSB74HUMEH6KNVTKQ


My youtube account:
http://www.youtube.com/user/Yokoskitsunegirl
House
Equipped List
Interests
Favorite Movies/Anime
Favorite TV Shows
Favorite Reads
Favorite Music/Bands
Hobbies/Interests
My cute lil pets ^-^
About
Yeah, Hi!!! I don't exactly feel like saying my real name, but a bunch of my friends call me Kurama (the red-haired guy in my background)

Yeah. Obviously it's been QUITE a long ime since I actually updated my profile...I never seem to =P anyway...yeah...I dunno..............Look into Malice Mizer, they're a great band, and they made the world happy. XDD

I STILL don't feel like putting stuff up about me cuz I don't think I'm all that interesting except that I'm CLEARLY the secret love child of Mana and Kozi XDDD looooooooooool I'm just kidding...partially >>;

I recently got into a new manga called Kuroshitsuji (aka: Black Butler) and I made the mistake of reading the latest chapters online before going to sleep...and now I can't sleep. >< cuz it's that good, imma warn you, DON'T read the latest chapters that are sure to be a cliffhanger and before going to bed. It's an all-nighter waiting to happen!
My Aquarium