About
"I can paint a picture with a pen" -Gnarles Barkley
My name's Kenshin. I'm a senior in High School. I just got accepted to GWU for the Fall of '07 (homg class of 2011?! @_@). I'm going to major in biological sciences and minor in Japanese maybe.
I'm infected!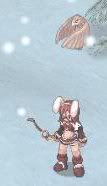 What's that? Ragnarok? YES!
I
was
obsessed. And now, I'm obsessed again haha
All thanks to my wife, Sui xD *glomple*
Ozeh-kun!! xD Japan was ******** AWESOME! Holly shitz! =O~
I just got into photography. It's so awesome developing film and making prints! Of course, I'm new at it xD
If you have any advice on photography (lighting, technique, technical stuff, angles) I'd love to hear it.
I've tried to get back to writing stories (not fangirl/fanfiction stuff... original ideas much?)
Not going to well... but yeah.
Oh yeah! You are my sunshine!
...Dance in the sun!
After seeing Triple-A at Otakon, I love them! they are so cute!
In the video, the guy with the white jacket liked my hat! xDD
Friends
Viewing 12 of 15 friends
Journal
。。。と思う
もしもし, かっこいい男の人ですか?
Multimedia
Signature
Lying there with a halo in her hair she cried
There are feathers everywhere but it's fine
You do this all the time