Yandere Princess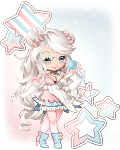 Details
Last Login

11/17/2016 7:58 am

Member Since

11/22/2006
Location

New Jersey

Gender

Female

Birthday

04/11

Website
---
Interests
Favorite Movies/Anime
Favorite TV Shows
Favorite Reads
Favorite Music/Bands
About

"He devotes himself to me
to be my loving husband...Tonight...

I will...
TiE you up, EvEn TodAy.

In a pitifully lovely gesture, I constrict you
with the night fulfilled with sentiments.
It is quite like Hypnos' temptation.
As you do not resist, you shall be left to sleep in idleness.

whY ARE You lookiNg At mE with such fRightful EYEs?
ARE You lookiNg At mE?
Do You EvEN lovE mE?

siNcE EvERYwhERE, i'm just A filthY, uglY b***h
thAt's AlwAYs mY siDE of thE ARgumENt thRoughout
DEvotE YouRsElf bEfoRE mE LOVE mE bEfoRE mE
YEt YOU DoN't kNow thAt?

Soon, will you understand and become accepting?
The light of the unfulfilled world...
In the spider's nest, strewn with roses,
please, murmur the eternal vow..."
[Image Source]
Hello. I'm Jen, and I'm the princess of all things yandere. If you're reading this, you've probably already seen my
tumblr
and know I'm a mix of Satsuki Kiryuuin and Ibuki Mioda with a cup full of yandere added into the mix.
My full name is Jennifer, but I'd prefer it if I was called Jen. It's much easier. I also have a few nicknames, but the one I prefer most is Princess, since that's what I am.
I'm 19 years old and I love to sing and play video games. I'm a bit anti-social, so if you'd like to talk to me, you'll probably have to approach me first...
My closest friends are
♥ Ant ♥
, Natalie, Gary,
Meg
,
Matt
, Danny,
Minnie
, Hope, and Vicci.
I absolutely love the Silent Hill series (Especially Silent Hill 2, Silent Hill: The Room, and Shattered Memories), Haunting Ground, Irisu Syndrome, Rule of Rose, the Animal Crossing series, the Pokemon series, the Ace Attorney series, the Harvest Moon series, and Okami.
As for my musical taste, I enjoy both Vocaloid, UTAU, Perfume, THE IDOLM@STER, and the band Sound Horizon, among others.
I love to make friends and talk to people who share my interests.
I hate people who spoil things for me, friends who talk behind my back, promises that aren't kept, and people who are completely and utterly rude to me or people that I care about.
Thank you for visiting my profile! ♥

[Image Source]
Friends
Viewing 12 of 333 friends
Journal
~Jen's Love Diary~
Don't you wanna take a peek at what's really inside my heart?
A diary filled with my inner thoughts. Random things can be found in here.~
Multimedia
Signature
"Only I can protect you. It'd be alright if you only looked at me...because that would be the ultimate bliss..."



"THE ONE WHO UNDERSTANDS YOU THE MOST IN THIS WORLD IS ME! NOBODY ELSE BUT ME!"

Currently Questing All-Star Cheer: Uni-Hornets 2nd Gen