About
I enjoy random pm's. Don't we all?
First of all, my life is kind of lame, I've got nothing really special to tell any day really... That's why I go to Gaia, at least it's somewhat fun, here I can just forget how boring I am and enjoy myself... Or at least try, it's becoming increasingly difficult. Just because I type correctly doesn't make me smart, I just don't like typing "lyke dis", but I don't have anything against it, I just don't like doing so myself.
My name is Damon Garcia. I'm 19 years old and I live in Cullowhee, North Carolina. I moved here when I was 8, I moved from West Palm Beach, Florida. I am a graduate of Smoky Mountain High School. I am currently in a relationship, and happy. I have never smoked, nor drank, that does not make me a 'square' though... My favorite color is red. I mainly just eat, sleep and play games. My favorite quote most of you might know, that I hold dear... "Yesterday is history. Tomorrow is a mystery, but today is a gift, that's why it is called the present." - Elenore Roosevelt, basically saying that you shouldn't dwell in the past and you shouldn't think too far ahead into the future, live for the now. Why I hold it close? I want to forget most things in my past... And my future doesn't look too bright, so I try and live it up!
My favorite band is the Gorillaz. Favorite food: anything Taco Bell. My favorite comic: NNY, starred by Johnny the Homicidal Maniac. I'm a gamer, my system is the Xbox 360, one of my favorite my favorite video games being Halo Wars, combining my favorite genre RTS's and one of my favorite ongoing series' Halo. Favorite animal: lion, symbol known around the world for courage and bravery. Favorite mythical creature: dragon, wild and mysterious, known for all sorts of things. Superhero: Deadpool, inspiration to the clinically insane for generations.
One thing that is quite important about me... I'm not a talker, I'll just sit around until someone gives me something to talk about, so sorry if I seem dull... Just give me a topic! I like to cosplay on here, and if you have any suggestions you can just tell me. Anything else you want to know? Just go ahead and ask!
Want to contact me off-site?
Phone: 828-450-6313
Skype: damonboyo
Facebook: https://www.facebook.com/tippsydamon?ref=tn_tnmn
Random idiot quiz time! Copy it to your profile with your own answers of you want, it's not mine.
[ ] Gum has fallen out of your mouth when you were talking.
[X] Gum has fallen out of your mouth when you were NOT talking.
[ ] You have ran into a glass/screen door.
[X] You have jumped out of a moving vehicle.
[X] You have thought of something funny and laughed, then people gave you weird looks.
[ ] You have ran into a tree.
[ ] It IS possible to lick your elbow
[ ] You just tried to lick your elbow.
[X]You never knew that the Alphabet and Twinkle Twinkle Little Star have the same rhythm.
[X]You just tried to sing them.
[X] You have tripped on your shoelace and fallen.
[X] You have choked on your own spit.
[ ]You have seen the the Matrix and still don't get it.
[ ]Your hair is blonde/dirty blonde.
[X]People have called you slow. Also, retarded, stupid, enc.
[X] You have accidentally caught something on fire
[X] You tried to drink out of a straw, but it went into your nose/eyes/cheek.
[ ] You have caught yourself drooling.
[X] You've fallen asleep in class
[X] If someone says "fart" you laugh.
[X] You just laughed.
[X] Sometimes you just stop thinking
[X] You tell a story and forget what you were talking about
[ ] People are often shaking their heads and walking away from you
[X]You are often told to use your "inside voice".
[ ]You use your fingers to do simple math. (A lot)
[ ] You have eaten a bug
[ ]You are taking this test when you should be doing something important
[X] You have put your clothes on backwards or inside out, and didn't realize it
[X] You've looked all over for something and realized it was in your hand or pocket
[ ] You sometimes post bulletins because you are scared that what they say will happen to you if you don't even when you know it won't happen to you.
[X] You break a lot of things.
[ ] Your friends know not to use big words around you
[ ] You sometimes tilt your head when you're confused
[X] You have fallen out of your chair before
[X] When you're laying in bed, you sometimes try to find pictures in the texture of the ceiling
By the way, I'm a sucker for avatar art. owo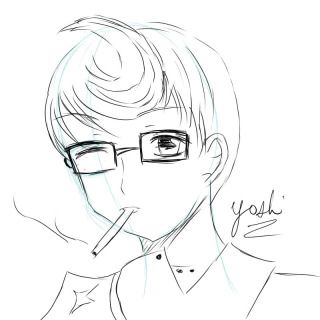 Art done by II Kyo II
Art done for me by GerardMySexMuffin.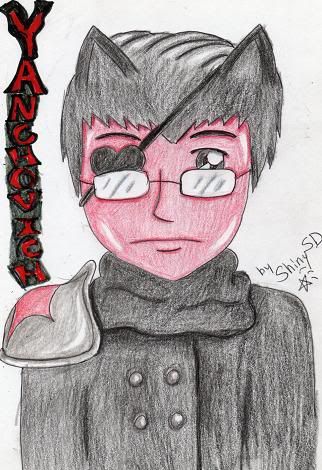 Art done for me by Shiny Starry Dreams.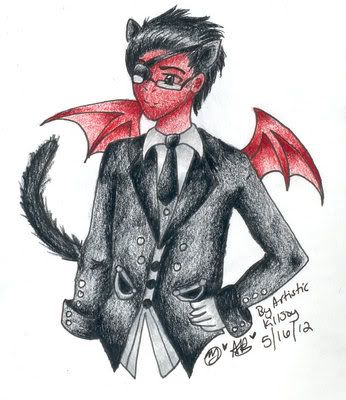 Arts done for me by Artistic Killjoy.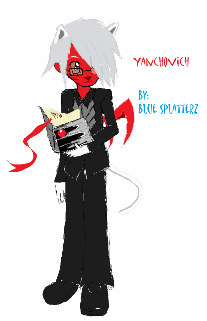 Art Done for me by Blue Splatterz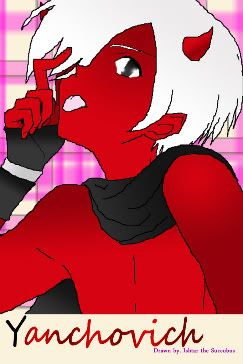 Art done for me by Strife Eria.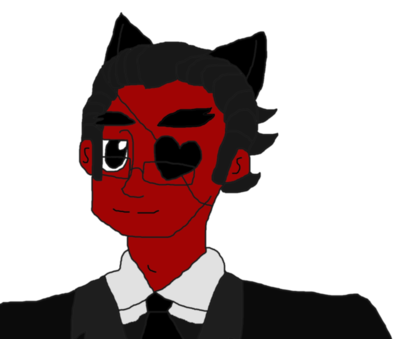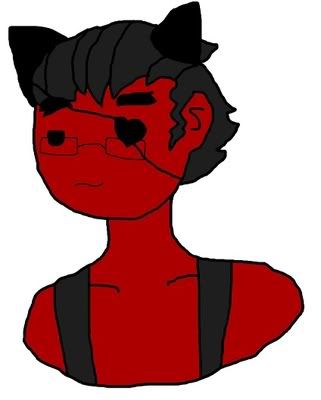 Art done for me by PeachyPetals.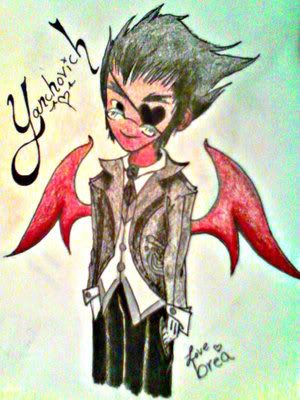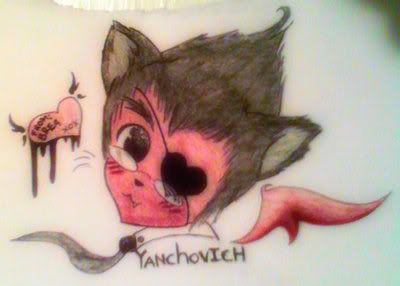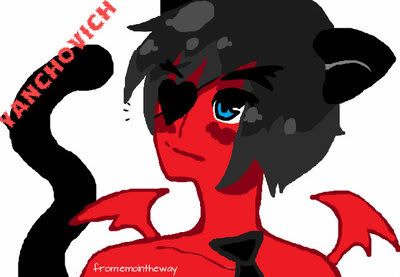 Art done for me by emointheway.
Art done for me by Denkikoneko.
Friends
Viewing 12 of 48 friends
Journal
Diaries of a soldier
This a war story I've thought up, just to pass the time. Though I need some feedback, so if you have anything to say, say it! I could always use some help.
Multimedia
Signature
Do the Scarfaced Spartan Truffleshuffle!