About
Hi. I'm xYomimaru, or Emil if you'd like. What do you wanna know?
I'm in my teens
I live in the US
I cosplay; My current one is Iron Paladin, a playable character from Elsword the MMORPG
I love conventions
Likes:
-Music: Atreyu, The Used, Zebrahead, 30 Seconds to Mars, DJ S3RL, Eminem, Papa Roach, and whatever else is on my playlist
-TV: House, Scrubs, Family Guy, How I Met Your Mother, Big Bang Theory, and more I can't think of
-Anime: Nurarihyon No Mago, Katekyo Hitman Reborn!, Fullmetal Alchemist (Brotherhood and original), Hell Girl, Dream Eater Merry, Infinite Stratos, Tales of Vesperia: The First Strike, Sekaiichi Hatsukoi, and many, MANY more~
-Manga: Black Butler, FMA, KHR, D.Gray-Man, and whatever I currently have on my shelf~

Anything else? I can't think of it right now.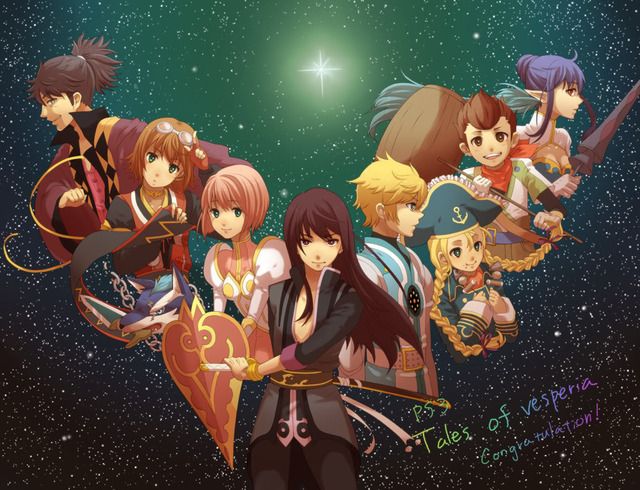 Some fun and random facts:
~ I live with a parade of pets. 2 dogs, 2 cats, and a bunny. My snake is currently living with Ahoy-Abbi, since I haven't gotten the time to bring him back to my house.
~ I have a sister. She's aggravatingly different from me and pregnant with a monster child. Seriously. Her stomach is huge for one kid.
~ I might not seem like it, but I'm intensely into my English study. To put it simply: I like using words forsaken by basic lessons of English. It makes me feel smart.
~ Anime, manga, and AMV editing are the things I do most of the day, but I also love soccer and sitting with my dogs.
~ My favorite videogame is Tales of Vesperia. It's pretty obvious why if you know me....
~ I'm a fan of Yaoi and Shonen-ai. Just because I am doesn't mean I don't ship hetero pairings too. As of now, my top pairings for each are:
~Yaoi: Fluri, NaruSasu, BelFran, 6918 (Mukuro and Hibari of KHR), 10069 (Byakuran and Mukuro, KHR)
~ Hetero: 6996 (Mukuro & Chrome, KHR), Colette & Lloyd (Tales of Symphonia), Natsu and Lisanna (Fairy Tail), Gajeel and Levy (Fairy Tail)
~Yuri: I don't really have any... Though I do like Yuri, I don't know of many pairings I'd support.
I don't like these...:
~ Bugs. Obvious reasons.
~ A vast majority of people.
~ Estelle from Tales of Vesperia. I mean, seriously. I hate her with a burning passion.
~ Rita from Tales of Vesperia. Only because I had her on auto and she used a gel I needed, though she still had %50 health. l:<
~ My allergies. I'm allergic to cats and pollen, among other things.

My Youtube: XxYomimaruxX
My Facebook: Ask.
My PSN: COMING SOON.

Feel free to ask anything else. Oh, and don't be shy!
Friends
Viewing 10 of 10 friends
Multimedia
Signature

It's not like we wanted to be born as such devils... As monsters
It's not like we wanted these eyes, either
Or maybe it's our fault?
If there really is a God in this land... Please, I beg of you, tell me...