About
Hello There!
Ohh look! its me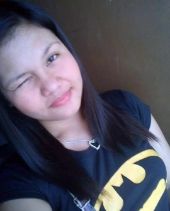 My DREAM avy


Help Yhamyham PLEASE?


Total Value: 25,335,555 Gold
[Item Information]
Item List:
Dreamer\'s Dust
Biancamella
Dainty Damsel
Winter Rose
Little Lucie
Band of Bremen
Princess of the World
Friends
Viewing 12 of 57 friends
Journal
l0ve me f0r what i am..
i dont need to be perfect to let somebody "LOVE" me..just be the real me.. im not "PERFECT" but im not totaly "FAKE"..i love being mee..and its not my problem if other people dont "LIKE" me..cause i really dont care..i'd rather choose to be "HATE" than to be "LOVE"for what im not..ryt???
i dont need to be perfect to let somebody "LOVE" me..just be the real me.. im not "PERFECT" but im not totaly "FAKE"..i love being mee..and its not my problem if other people dont "LIKE" me..cause i really dont care..i'd rather choose to be "HATE" th
Signature
▀██▀─▄███▄─▀██─██▀██▀▀█
─██─███─███─██─██─██▄█
─██─▀██▄██▀─▀█▄█▀─██▀█
▄██▄▄█▀▀▀─────▀──▄██▄▄█