About
- Jessica a.k.a. Taco Salad lives somewhere over the rainbow in a land far far away.
- Do NOT ask her how her friends came up with the nickname

Taco Salad

because she has NO idea.
- Is

afraid

scared to death of the colour PINK
- Is a rabid, obsessed yaoi fangirl. Just ask anyone I know.
- Has always wanted a Girow (Giraffe Cow = Girow)
- Has 3 dogs (A border collie/shepard mix, a terrier/lab mix and a Chinese Crested), a kitty (gray and white with stripes in the gray) and one snake (Ball Python).
- Has anger problems, needs to get over them.
- Will do anything for her friends.
- Will not except random friend requests
- Has a strange obsession with Marilyn Manson
- Is in

LOVE

with Blink 182 and The Offspring
- Favorite comedians are Nick Swardson, Stephen Lynch, Jeff Dunham, and Gabriel Isglesias in that order.
- Has the bestest friends. Morgan, Sara, Lauren, and Ker-bear or a.k.a. Ding-Dong. xD
- Is trying to learn the ways of football.
- Has broken her pelvis bone twice. Once from skateboarding and the other from falling on her kitchen tile.
- Favorite colours are Silver/Gray, Lime Green, Electric Blue, and Black
- Favorite movie is either Moulin Rouge or House of 1,000 Corpses. She hasn't decided yet
- Knows that those are the two strangest movies to fight over for favorite.

That is all Taco Salad can think of at the moment of herself
My first Sign! :0
It was made by doggie_lover102
Thank you =3
By Tree-Hugging Man
It is awesome! Just like me! <3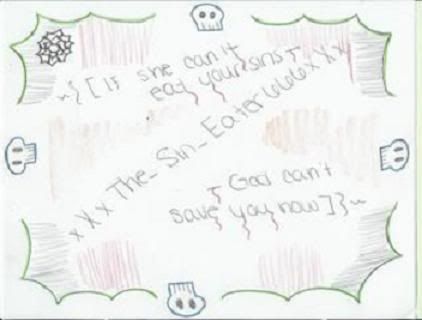 By aosoccergirl!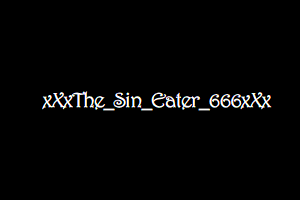 From Ghawd
Ain't She A Sexy b***h?
D<
Love her!
<3
[size=10]Yes! I am a role playing fiend and you can ask me anytime to role play, only yaoi or yuri however please and thank you! Literacy is required. Grammer and spelling aren't THAT important to me.
My bestest role playing buddy right now is FuzzyWuzzy, because she's awesome like that. Strider and Athos biotchs! >

Likes



Role Playing
Cussing
Hanging with friends
Pulling pranks on

stupid teachers

all teachers
Writing poetry and songs
Music
Storms
Horror movies
Tomatoes

(I mean come on now, is it a fruit or a vegetable here people?!)





Dislikes



Most people on this Earth, have to get on my good side in the beginning or...yeah just leave me the hell alone
Pink
Golden Retrievers

(Long story)


People who think their better then everyone else
Bright colours
The sun
Any source of light
Shopping




You are a Badass Uke!


Other uke admire you, some seme fear you. Despite your sometimes flaming appearance, you can even fool other people into thinking you are seme with your mischievous, manipulative attitude, but when push comes to shove, your true submissive nature emerges. It takes a seme with enough intensity to challenge you and keep you satisfied, and your perfect match, the Don't ******** With Me Seme, knows that all that naughty teasing just means you want the punishment.
Most compatible with: Don't ******** With Me Seme, Chibi Seme
Least compatible with: Sadistic Seme, Romantic Seme
What seme or uke are you? Take the experience at SemeUke.com, or find merchandise here.






Quotes Jess Loves


'Put down that T...Aw ******** it man. Where's the chips...dude. Don't drink that last Mountain Dew mother ********. I'm bong man' -Stephen Lynch


'There's Big, Healthy, Husky, Fluffy, and DAAAAAMN!' -Gabriel Iglesias


'You so ugly your mom had to tie a porkchop around your neck just so the dog would play with you.' -Will Smith


'Sex is not the answer. Sex is the question 'Yes' is the answer -anonymous


'You are from a perfect world, One that threw me away' -Marylin Manson


'Life is just a mirror, and what you see out there, you must first see inside of you' -Wally Amos


'There is nothing like returning to a place that remains unchanged to find the ways in which you yourself have altered.' -Nelson Mandela


'Dreaming permits each and every one of us to be quietly and safely insane every night of our lives.' -William Dement


'Love is not blind - it sees more, not less. But because it sees more, it is willing to see less.' -Rabbi Julius Gordon


'When life gives you lemons, make Orange juice and make life wonder how the ******** you did it' -My newest friend Dylan






Please Donate To My Avi! I Will Have A Thank You List. =3

Total Value: 506,563 Gold
[Item Information]

Item List:
Frostbite Blade
White Stripes Torso Tattoo
White Stripes Right Arm Tattoo
White Stripes Left Arm Tattoo
Radiant Prism
Kelp o\' th\' Loch
Enchanted Book 5th Gen.
Blue Body Dye
Elemental Wings
White Space Girl Bikini Top
Radiant Prism
Picolitrosso\'s Urn 3rd Gen.
Inari\'s Beads




Cheaper Dream Avi!




Total Value: 119,655 Gold, 27,500 Tickets
[Item Information]

Item List:
Blue Nosey Face Tattoo
Black Whiskers Face Tattoo
Black Stripes Right Arm Tattoo
Black Stripes Left Arm Tattoo
Light Gray Leg Warmers
Elemental Wings
Joker Collar white-black
Aquatica
Lovely Genie Black Belly Gem
Blade\'s Black Boots
Black Web Bustier
Black Tennis Wristband
Black Tennis Wristband
Black Leather Strapped Manties
Masterpieces
Panda Plushie
Gimpi 3rd gen.
Oculus Mythica


Journal
Hell of a life
Journal
whatever the hell I like to ^_^
Multimedia
Signature

Donate to my dream avatar? I'd love you forever! :0
Donations:
- ScREENcaNdY156- : Leather collar with Cross
Teh Organ Donator: 2007 December Envelope