About
Hey guys it be me Casey.[=
I havent been on gaia in like a very long time.
Things havent changed all that much for me I just am getting to be more I guess mature. lol xP
I would guess that most of my friends on my friend list do not remember me whats so ever, but I dont mind.
Lets see uhhh I hella love video games.
Music is like meh life.
I plays the guitar, and bass.[=
In spite of all the wanna be emos I am not. I just kinda fit the part. lol
I live in Alabama, but I is not no redneck! lol xD
If u would like to know more about this guy just message me I'll get back to ya. ;]
Bye Bye [=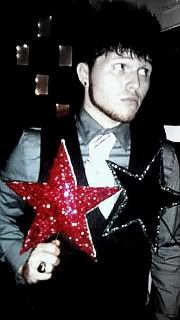 Friends
Viewing 5 of 5 friends
Multimedia
Signature

Cool hair and evil always a good combination.xP