just a warning...
just because your not on my PEOPLE I CARE ABOUT doesnt mean i dont love you .. just means im lazy n dont feel like changing it so im sorry ill get to it sooner or later :]just because im a spazz and have my bad moments doesnt mean i cant b the love of your life.. give me an house and a venomn and you'll love me and if you dont ill put a mistoe in my back pocket so you can kiss my a**

i love meeting new people altho i can get on pplz nerves ... its just me.. sorry if i get jealous or mean to u... mostly its just cuz i love u n im afriad to say it so welllll ill c ya round want to talk send me a pm or find a magical way to give me a comment :] well love ya'll byez
for the one i love
Girl: Slow down, i'm scared.
Guy: No, this is fun.
Girl: No it's not, please, it's so scary.
Guy: Then tell me you love me.
Girl: I love you, slow down.
Guy: Now give me a big hug
*She gave him a big hug*
Guy: Can you take my helmet off & put it on yourself, It's really bothering me.

The next day in the newspaper, a motorcycle crashed into a building due to brake failure. Two people were in the crash, but only one survived. The truth was that halfway down the road the guy realized that the breaks weren't working, but he didn't want the girl to know. Instead, he had her hug him and tell him she loves him one last time. Then he had her put his helmet on so that she would live, even if it meant that he would die. If you would do the same for the person you love, copy this in your profile

XxXpandaXkingXxX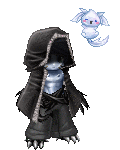 Last Login: 11/03/2013 9:37 am
Registered: 05/31/2008
Gender: Male
Birthday: 02/08
Equipped List
my freakiness
Vampires side:
my thirst of blood is growing stronger human suplies growing shorter, the want is uncontrable.... my anistetics are low, i cannot bite her... no not now... not then... not ever... i love her.. i wont hurt her like this... i cant do this!...

Demons side:
kill her already! she's a worthless mortal live how you can.. it wont end for you.. not soon anyways...

Vampires side:
she's my love never! your a demon what do youcare about someone elses love?!

Demons side:
You'de be suprized! you have no idea of my intension!

Assasins side:
Stop this foolishness.. he cannot do this. he has got a heart unlike you have.. your may have died but his has not. do not force into something he cant do.

Humans side:
Dont do this not to her please dont vampire!

me:
STOP THIS NOW IM NOT BITING HER STFU DEMON

Demon side: wanna say that to my face?!?!

me: i just did!!

Demon side:
-pulls out knife and is ready to scrap... come on lets go..

Assasin side:
-disapears .. reapears infront of the demon with him tied up in an instance...- bad...
dream avi working on
Total Value: 107,902 Gold
After Exclusions: 74,432 Gold
[Item Information]
Item List:
Rebellion Face Mask
Elemental Wings
Vampire Hunter Hat
Sparkling Eyes Clown Makeup
Gold Promise Ring
Hand Wraps
White Heartbreaker Jacket
Masterpieces
Those Red 90s Pants
Interest Tags
Favorite TV Shows
Favorite Reads
Favorite Music/Bands
Hobbies/Interests
me and watever else i wrote so read it my buds!!!
ok! ya im drew ill help ya if u need it , never tell me sorry!!!!!! im usualy kinda sad i look emotionless =D i love music!!!!! biking is rlly fun!!!!!!!! attension not my thing im always willing to help a friend and well all i have left to say im kinda poetic (says sum friends) and i love wrighting books and readin em!! have any questions feel free to ask

this is sumthin
the heart crumbles of pain and rebiuld from love or hate my heart dies at times and its dead now no consous no will to fight agianst

the heavens fall the pain rises the will lowers the
regret apeares death is rising help me save us all
help build pandorins gates of happiness and peace

i cant sleep the resless night's number rises rapidly
things are not ok things are bad i need you please take
my hand and walk me threw the rain . . . .

i need you

-no one else like the one and only drewz-