-xXx-nena-xXx-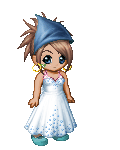 Last Login: 10/04/2012 2:29 pm
Registered: 08/16/2006
Gender: Female
Location: My computer.
Birthday: 03/04/1991
Occupation: Student
What I'm Wearing
Interests
Favorite Movies/Anime
Favorite TV Shows
Favorite Reads
Favorite Music/Bands
Hobbies/Interests
About
Hey, My name is Brianna. I'm 17 and I have blue eyes and burgandy hair. I have a boyfriend his name is Lee, and I love him=) Want to know more about me. Ask me.
Signature
.love.til.the.end.