About
Total Value: 146,277 Gold, 10,000 Tickets
[Item Information]
Item List:
Elemental Wings
Gold Mountain Red Vest And Shirt
Hot Basic Skirt
Phoenix Circlet
Whip of Fire
White Stockings
So I'm saying this now. My profile isn't really about me. Its just a bunch of random stuff that contributes to who I am. I also have my own little list. It's simple really, it's just the people who have made an impact on my life.
Chief Barret- My first ROTC instructor. He was AF and he pushed me until I realized I could be whoever and whatever I wanted to be. He pretty much helped me find myself.
Samantha Lauren Sky- Your only a year older than me but growing up around you has given me the chance to learn from not only my mistakes but also from yours as well.
Luan Hua- My best friend. You've always been there for me and we've been through so much. I've been through so much and I don't think I could survive any of it without you. You've never truely left me. You have always welcomed me back after the hard times with welcoming arms, ready to comfort me and fight away anything that would hurt me. You are my guardian angel. And I love you, nedd you, more than life itself. May 25, 2007- Now
((More coming soon))
Oh and umm...PM me, I love ya forever!!
Random PM's start wonderful friendships, and I have proof.
Love has never been so deadly:
Photoshop By Sammi Of Me:
Please Dont Leave Me Here:
So Cute: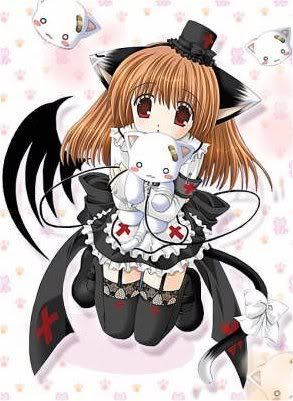 You Will Learn To Accept That He Loves Me:
Friends
Viewing 12 of 23 friends
Journal
Ha...I Rock
Randomness......
i was bored and look what i got myself into now!!! I'm always in somekind of trouble. The joys of being me.
Multimedia