About
Mii
Name:Bethanie.... Age:16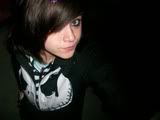 My

Likes


Emo Boys
Nightmare Before x-Mas
Hot Topic
CupCakes
System Of A down
ForEver The Sickest Kids
NeverShoutNever
Anime
Kingdom Heart
To Write Love On Her Arm
Swiming
Writing
Chobits
Death Note
Vampires
And My Bf<3
My

Hates
Preps
Girls That Think There Pretter Then You
PREPS
Fake Ppl
Bugs
Smelly Ppl
Noobs
Hackers
HighSchool Musical (OMG THAT NEEEDS TO DIE)
You...JK!!
Random...
Team Edward!
Love U...
...And U...
...And U...
Anime Is My Life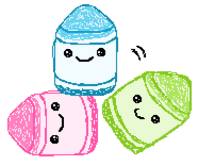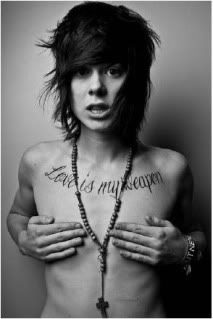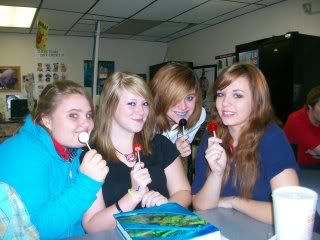 Mii and My Besties >w< Tee-hee I gots a blue mouth!!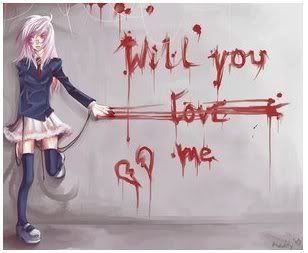 Brick By Boring Brick Is My Life Story....Im The Girl Who Lives In a Fairy Tale......and I Need To Find Reality
Night Time Dreams

by Mii
I lay here all night
The stars are shining big and bright.
The feeling of loneliness is dwelling in the air.
I dream a sweet dream that someday, someone will care.
My Music is playing as loud as can be,
But still the lyrics mean absolutely nothing to me.
I hear no whispers I feel no tears.
I drown all my memories and forget all my fears.
All this emotion runs throw my veins,
All this affection falls down like never ending rain.
Maybe a word will save me from this unawakeing nightmare,
Maybe a touch will let me know you really do care.
I lay here alone in a dark lonely sleep…
So not another sound, not one more peep.
Tomorrow I'll awake feeling the same.
But as for tonight I'll forget all my shame.
Thats Mii In Real Life! Lolz
I Pretty Much Dont care What Ppl Think of Mii
And I Wear Anything Cute And Scene. And i bring My iPod Every Where i go (that thing is my LIFE) And I Blush When ever Theres a cute around.!
Oh and I Have A little Black And White Cat Named Nikki And she Fallows Mii Everywhere!
Love Mii....Or Hate Mii....?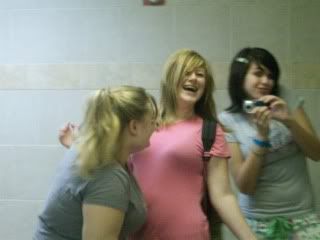 Lauren Caitlyn Me



Caitlyn-

Wow we Just Met Like a Few Months Ago....But Your All Ready One Of My Besties. You Rock >.< I Love You Girl!! And I No We Will Be Friends Forever!!! UR My Rainbow Muffin Purfum bottle XD. Lolz InSide JOKE! >: D



Lauren-

Wow We Have Been Best Friends For 4 Years!! Thats a Long Time! We had Good Times And Bad. But You Will Always Be There For Me Lulu...Or Lolo, lolz Inside Joke.
Friends
Viewing 12 of 340 friends
Multimedia
Signature
[img:438edf00e5]http://i891.photobucket.com/albums/ac115/UnLoveAble_Muffin/*****]