Mi Summary of Life
Hi im just girl that is 18 n im not normal im random n hyper almost all the times xD i Love Anime ,My Music is Rock,metal ,n all types of Rock....24/7 Rocker girl there's a pic of me (sadly)xD eh anything else just add me or send me pm's ^-^ Love yall i'm outz


Signature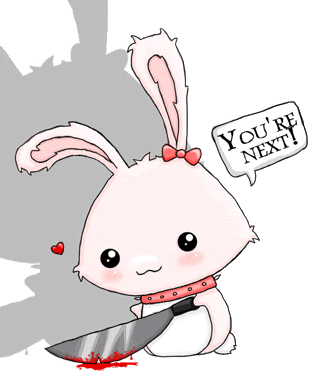 I adopted a bunny!
Name:Killer
Age:2
Likes:To kill any annoying people
Dislikes:annoying people
Why my pet loves me:
Why I love my pet:Cuz its cute when it kills
I know you want an adorable pet too!
Get A Pet!
Her heart was the lock...
...And his voice was the key.