About
Name: Elise Marie
Nickname: Leasie
Lover: My wonderful Gary
Age: 19
Birthday: October 14...Yes I like to recieve presents thank you very much!
Location: None your buisness, Michigan
~~~~~~~~~~~~~~~~~~~
Im a very outgoing friendly person and LOVE meeting new people! I LOVE chocolate, Seventeen mag, reading, PENGUINS, house and Glee! I haven't been on in foreverr and only really check up on here every so often.
~~~~~~~~~~~~~~~~~~~~
Check me out
www.myspace.com/leasiemarie
I got pics on there

well love you all and drop random HI's I love them too!!
<33333333333333
Friends
Viewing 12 of 27 friends
Journal
My Dream Avi quests!!
What I wish to some day have here on gaia.
Signature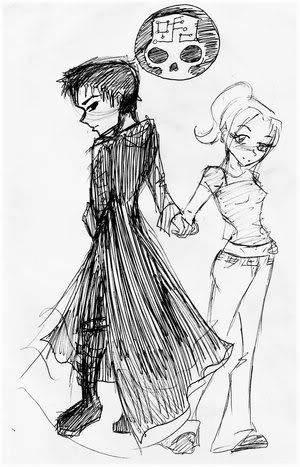 Me and my boyfriend. Art done by my best friend Stephanie.